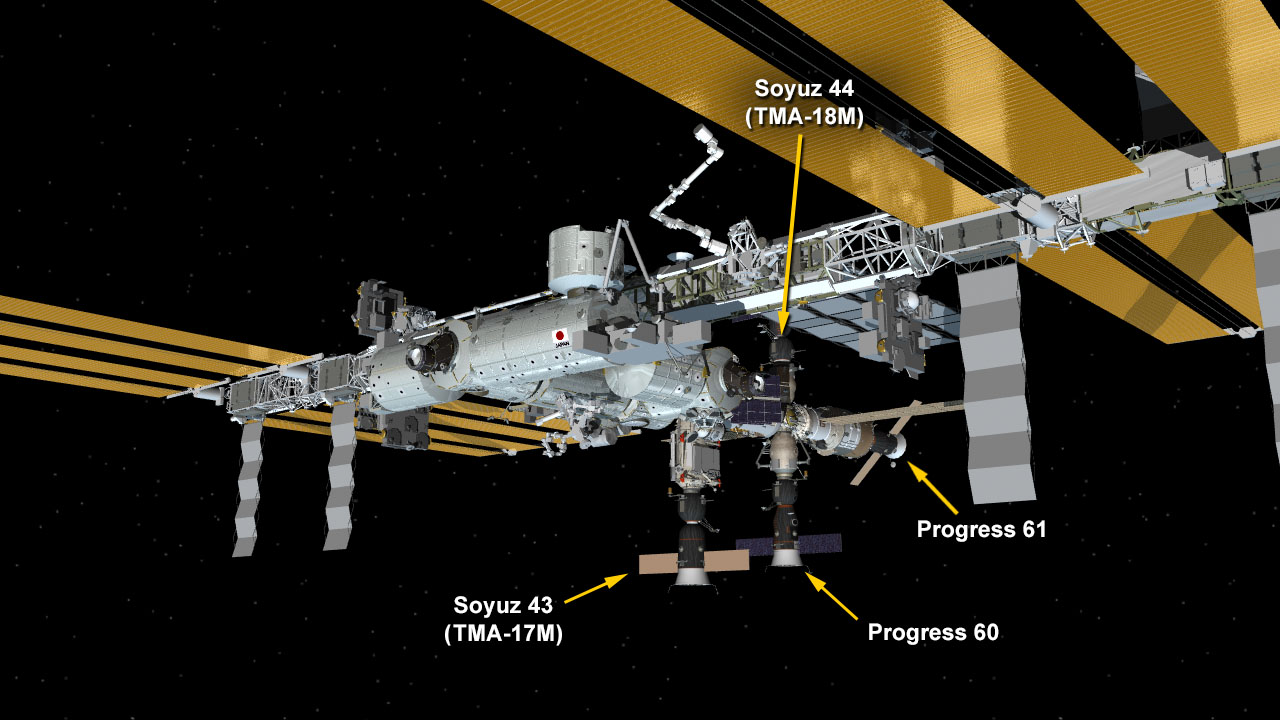 Crews and cargo shipments will be coming and going at the International Space Station during a busy December in space. Two resupply ships will arrive, one cargo craft will leave and an Expedition 45 trio will head home before an Expedition 46 trio replaces it.
Commander Scott Kelly teamed up with Flight Engineer Kjell Lindgren for more robotics training before the Dec. 3 launch and Dec. 6 arrival of the Orbital ATK Cygnus cargo craft. When Cygnus arrives it will be captured with the Canadarm2 robotic arm and berthed to the Unity module.
Meanwhile, Lindgren along with Japanese astronaut Kimiya Yui and Soyuz Commander Oleg Kononenko are preparing for their Dec. 11 landing. On the ground in Russia, their Expedition 46 replacements Soyuz Commander Yuri Malenchenko and Flight Engineers Timothy Kopra and Timothy Peake are counting down to their Dec. 15 launch. A docked Progress 61 resupply ship will fire its engines Wednesday raising the station's orbit to accommodate the mid-December crew swap.
The Cygnus cargo craft is in Florida at the Kennedy Space Center being processed before its early December launch atop an Atlas V rocket. Russia's Progress 60 (60P) cargo craft will undock from the Pirs docking compartment Dec. 19. A new Progress 62 resupply ship will replace the 60P when it arrives at Pirs Dec. 23.