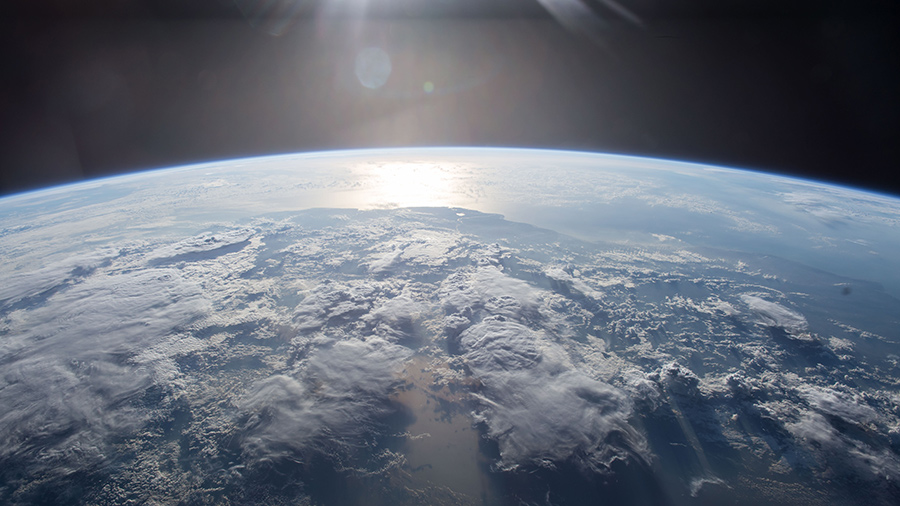 A trio of International Space Station residents is getting ready to return to Earth while a new crew in Kazakhstan is preparing to replace them. Meanwhile, a pair of space freighters, the Orbital ATK Cygnus and Russia's Progress 62 (62P), is being readied for liftoff as another docked cargo craft is being packed before it's undocking.
The Orbital ATK Cygnus cargo craft will launch Thursday at 5:55 p.m. EST to the station. The 61P is scheduled for a Dec. 21 liftoff. While mission managers are preparing three different spacecraft for launch this month, the Expedition 45 crew is performing research to help scientists benefit life on Earth and crews in space.
The next home-bound astronauts Kjell Lindgren and Kimiya Yui checked their vision and blood pressure today for the Ocular Health study. The duo will return home with Soyuz Commander Oleg Kononenko Dec. 11 officially ending the Expedition 45 mission. Kononenko participated in a pair of blood circulation experiments, Cosmocard and Cardiovector, and prepared the Soyuz TMA-17M spacecraft for its departure in less than two weeks.
Commander Scott Kelly, who is staying in space until March with Flight Engineer Sergey Volkov and fellow One-Year crew member Mikhail Kornienko, sampled and tested the station's water quality. Volkov and Kornienko explored veins in the lower body to understand blood flow during a long-term space mission.
The next crew to live on the space station, Expedition 46, is at the Baikonur Cosmodrome launch site counting down to its Dec. 15 liftoff inside the Soyuz TMA-19M rocket. First-time British astronaut Timothy Peake is joining veteran station crew members Timothy Kopra and Yuri Malenchenko for the six-month mission aboard the orbital laboratory.