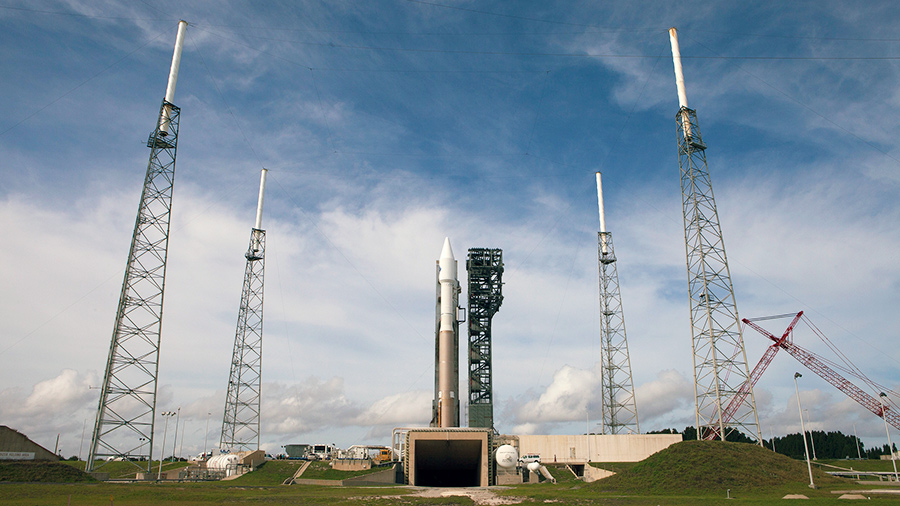 Orbital ATK rolled out its Cygnus resupply ship to the Cape Canaveral Air Force Station launch pad in Florida today. Cygnus will launch atop an Atlas V rocket at 5:55 p.m. EST Thursday. The private U.S. space freighter will deliver new science experiments and crew supplies to the International Space Station crew early Sunday.
Amid Cygnus rendezvous and capture preparations, Commander Scott Kelly with Flight Engineers Kjell Lindgren and Kimiya Yui also worked on biomedical science activities today. The trio collected blood and urine samples and participated in a vision test to help doctors understand the effects of living in space on astronauts.
Cosmonauts Sergey Volkov and Mikhail Kornienko continued studying how blood circulates in space. Volkov then moved on to an experiment observing how the vacuum of space and space radiation may influence organisms off Earth. Kornienko explored new Earth photography techniques.
Lindgren and Yui are returning home Dec. 11 with Soyuz Commander Oleg Kononenko after 141 days in space. The three Expedition 45 home-bound crew members checked the spacesuits they will wear on the way home for leaks.