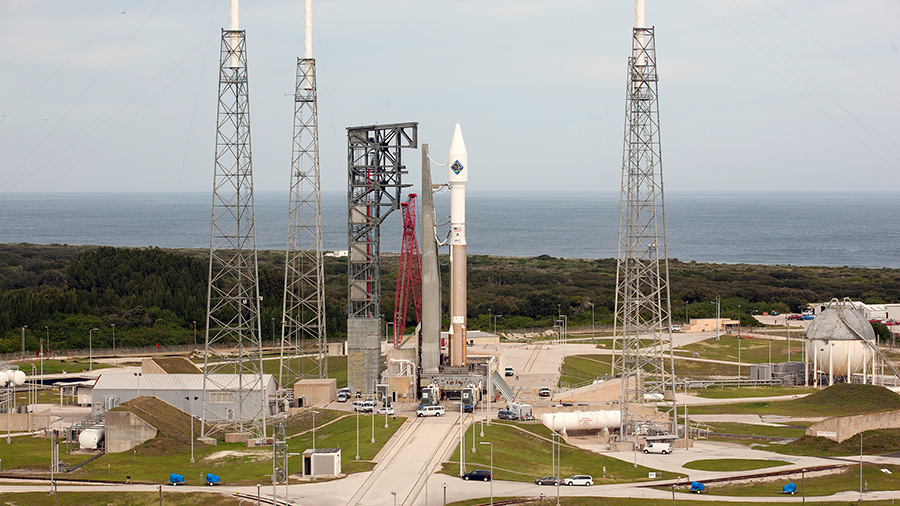 A new shipment of crew supplies and science experiments is packed inside the Orbital ATK Cygnus spacecraft ready for liftoff today at 5:55 p.m. The Cygnus will launch on top of an Atlas V rocket from a launch pad located at the Cape Canaveral Air Force Station in Florida. Cygnus is scheduled to arrive at the International Space Station Sunday morning where astronaut Kjell Lindgren will capture the supply ship with Canada's 57.7 foot robotic arm.
The crew is busy in the orbital lab today exploring the effects of space on life and preparing for Cygnus and a mid-December crew swap.
Scientists are observing Commander Scott Kelly and comparing his body to his twin brother ex-astronaut Mark Kelly. The Twins study seeks to understand how a body in space differs from a similar body on Earth. Kelly also joined fellow crew members Lindgren and Kimiya Yui for eye checks.
Yui and Lindgren also worked with cosmonaut Oleg Kononenko preparing for their Dec. 11 return to Earth ending the Expedition 45 mission. Three new station crew members are preparing to launch Dec. 15.
Veteran cosmonauts Sergey Volkov and Mikhail Kornienko continued studying how blood flows while living in space. Volkov then researched the vibration levels on the station and their possible impacts on operations. Kornienko was back at work exploring advanced Earth photography techniques.