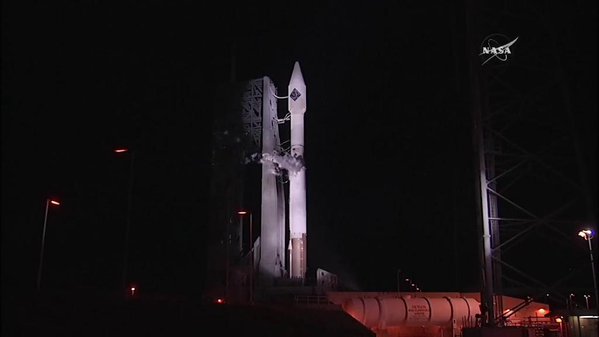 For the latest Orbital ATK mission information visit the NASA Orbital blog here… https://blogs.nasa.gov/orbital
Launch managers have set Saturday, Dec. 5 at 5:10 p.m. EST for the next launch attempt of the fourth Orbital ATK commercial resupply services mission to the International Space Station. NASA Television coverage will begin at 4 p.m. Earlier this evening, the 30-minute launch window tomorrow had a 30 percent chance of acceptable conditions.
The Cygnus is loaded with more than 7,000 pounds of supplies and science and research investigations that are important to advancing NASA's exploration goals on the journey to Mars, demonstrating technologies that drive innovation, and providing benefits to Earth.
A launch on Saturday would result in Cygnus arriving at the station on Wednesday, Dec. 9, for a grapple at 6:10 a.m.
For NASA's launch blog with ongoing updates, a mission overview, press kit, launch countdown coverage, and more information about the mission, visit: https://www.nasa.gov/orbitalatk
To join the online conversation about the Orbital ATK CRS-4 launch and the International Space Station on Twitter, follow @Space_Station and #Cygnus.