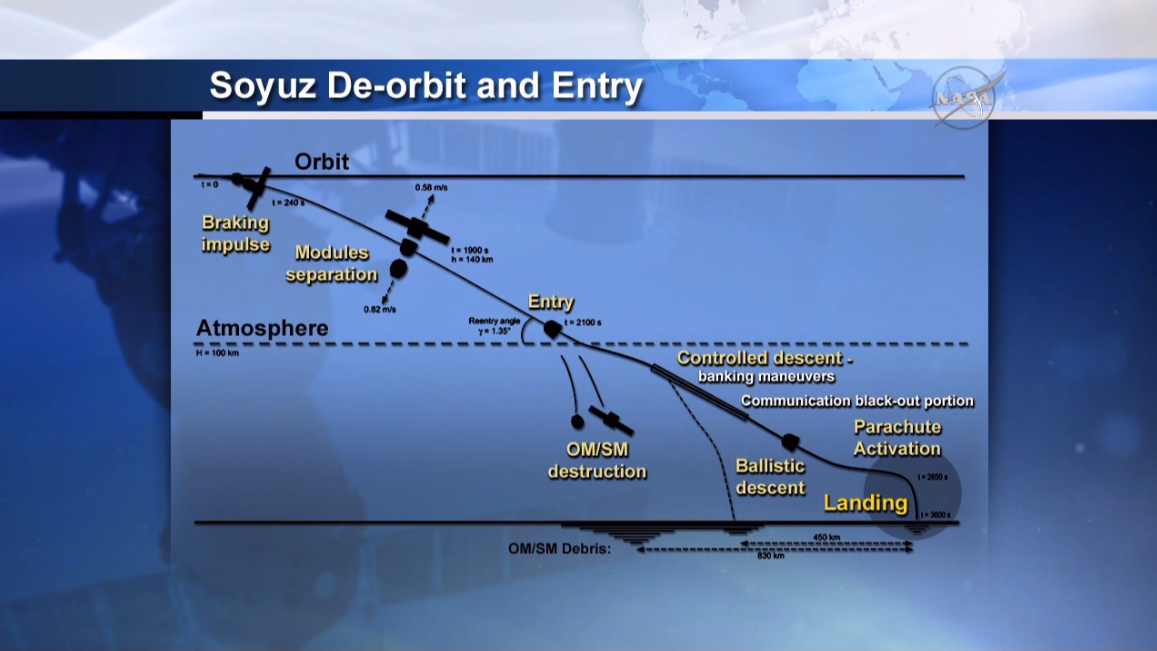 Following a deorbit burn completed at 7:23 a.m. EST, the Soyuz TMA-17M spacecraft carrying Expedition 45 Flight Engineers Kjell Lindgren of NASA, Oleg Kononenko of Roscosmos (Russian Federal Space Agency) and Kimiya Yui of the Japan Aerospace Exploration Agency (JAXA) is on a trajectory to return to Earth and land northeast of Dzhezkazgan, Kazakhstan, at 8:12 a.m. (7:12 p.m. Kazakhstan time).
NASA TV coverage continues and can also be viewed online at https://www.nasa.gov/nasatv.
Weather has deteriorated at the landing site, so the search and recovery forces will expedite the crew's removal from the landing site. Rather than setting up and tending to the crew members in a medical tent at the landing site, the teams will quickly load them into waiting helicopters for a flight to Dzhezkazgan instead of Karaganda. From Dzhezkazgan, Lindgren and Yui will depart for a return to NASA's Johnson Space Center in Houston while Kononenko returns to the Gagarin Cosmonaut Training Center in Star City, northeast of Moscow.
Follow the conversation on Twitter using @space_station.