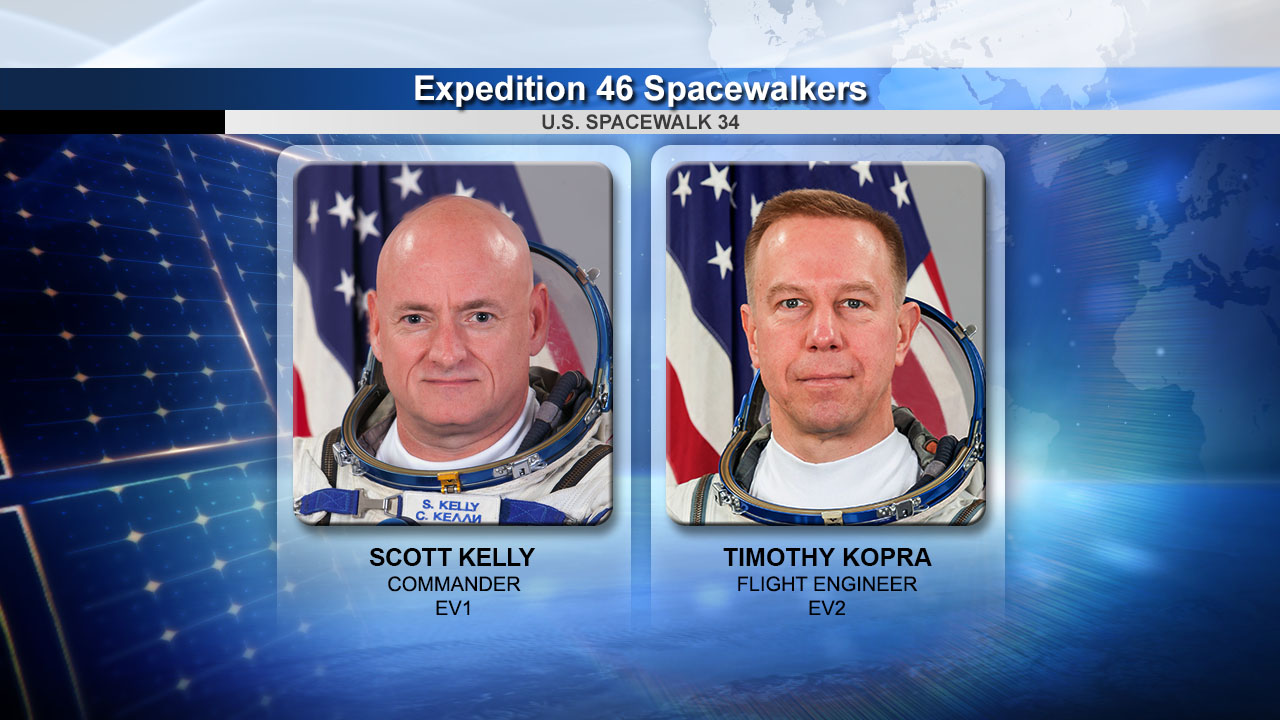 NASA astronauts Scott Kelly and Tim Kopra switched their spacesuits to battery power at 7:45 a.m. EST, signifying the start of today's spacewalk, planned for about three hours.
Kelly is wearing a spacesuit with red stripes and is designated EV1. His helmet camera displays the number 18. Kopra is wearing a spacesuit with no stripes and is designated EV2. His helmet camera displays the number 17.
The astronauts are embarking on the 191st spacewalk in support of space station assembly and maintenance to move the space station's mobile transporter rail car a few inches from its stalled position so it can be latched in place ahead of Wednesday's docking of a Russian cargo resupply spacecraft.
If the primary task of moving the transporter to its worksite is completed quickly, Kelly and Kopra may press on to a few get-ahead tasks that include the routing of cables in advance of International Docking Adapter installment work to support U.S. commercial crew vehicles, and opening a door housing power distribution system relay boxes just above the worksite to facilitate the future robotic replacement of modular components.
NASA Television is broadcasting the spacewalk at www.nasa.gov/nasatv.
Follow @Space_Station and #spacewalk on Twitter to join the conversation online.