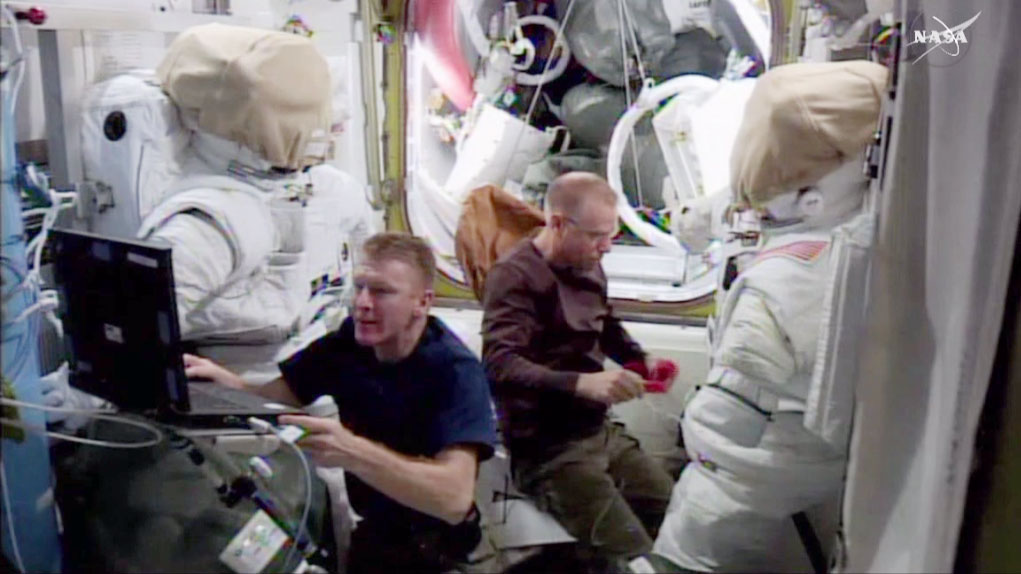 Two astronauts are preparing a pair of U.S. spacesuits to get ready for next week's spacewalk to continue the maintenance of the International Space Station. In the midst of those preparations, the six-member Expedition 46 crew is proceeding with ongoing space science to improve life on Earth and benefit future astronauts.
Tim Kopra from NASA and Tim Peake from the European Space Agency will be the spacewalkers on Jan. 15. They will work outside for about six-hours and 30-minutes to replace a failed voltage regulator, rig cables for future International Docking Adapters and perform other maintenance tasks.
The station residents also worked throughout the day on a variety of experiments exploring human research, physics and other advanced subjects.
Commander Scott Kelly joined cosmonaut Mikhail Kornienko for the Fluid Shifts study. That experiment observes how microgravity increases brain pressure which may push back on a crew member's eyes, resulting in changes to their vision. Peake and Kopra also participated in life science experiments exploring heart function during long-term space missions and the efficacy of medications in space.