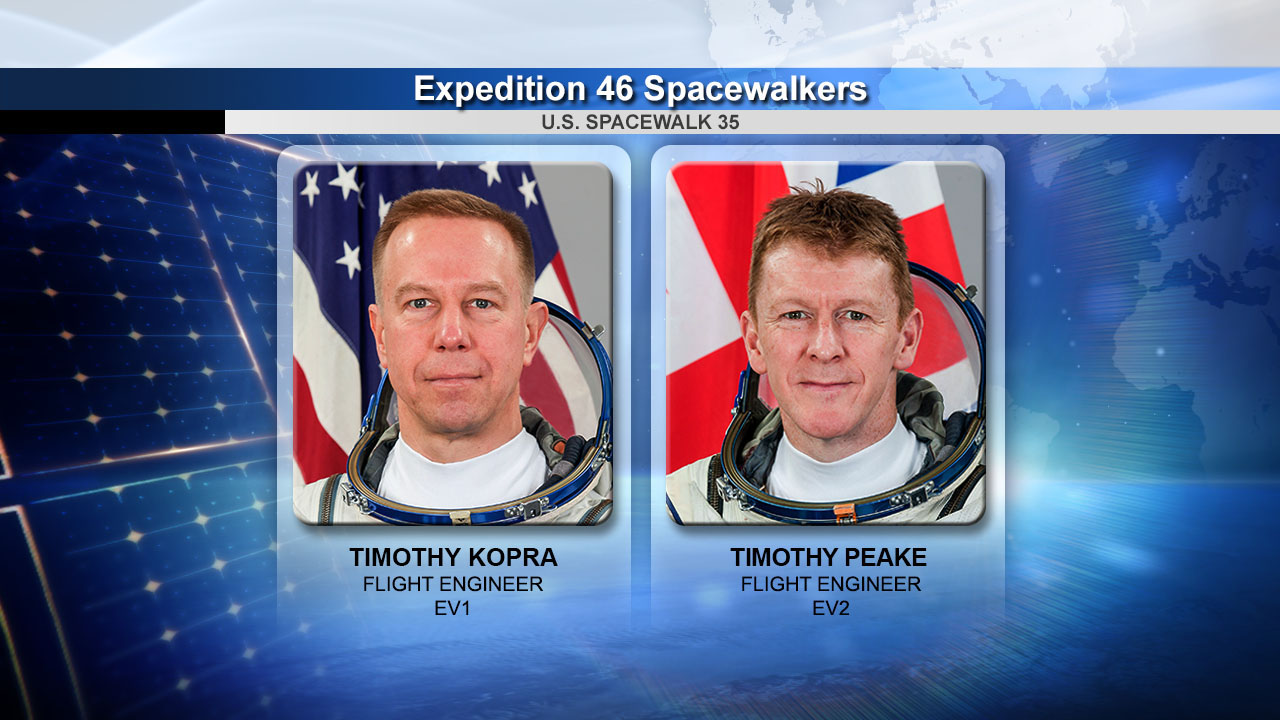 Preparation continues for Tim Peake and Tim Kopra for Friday's 7:55 a.m. EST spacewalk. Today, they will be re-familiarizing themselves with the tools needed to perform the Sequential Shunt Unit (SSU) change out.
Aside from spacewalk preparation, Commander Scott Kelly and Tim Peake will also be setting up the JAXA Electrostatic Levitation Furnace (ELF) equipment. It will be installed into the Multi-purpose Small Payload Rack 2 (MSPR2) work volume inside of the Japanese Experiment Module (JEM).
Commander Scott Kelly and Mikhail Kornienko continue their fluid shift activities with help from Russian cosmonaut Sergey Volkov. Today's activities are the third part of this experiment in which the Russian Chibis (Lower Body Negative Pressure – LBNP) is worn and ultrasound measurements of their eyes are taken.