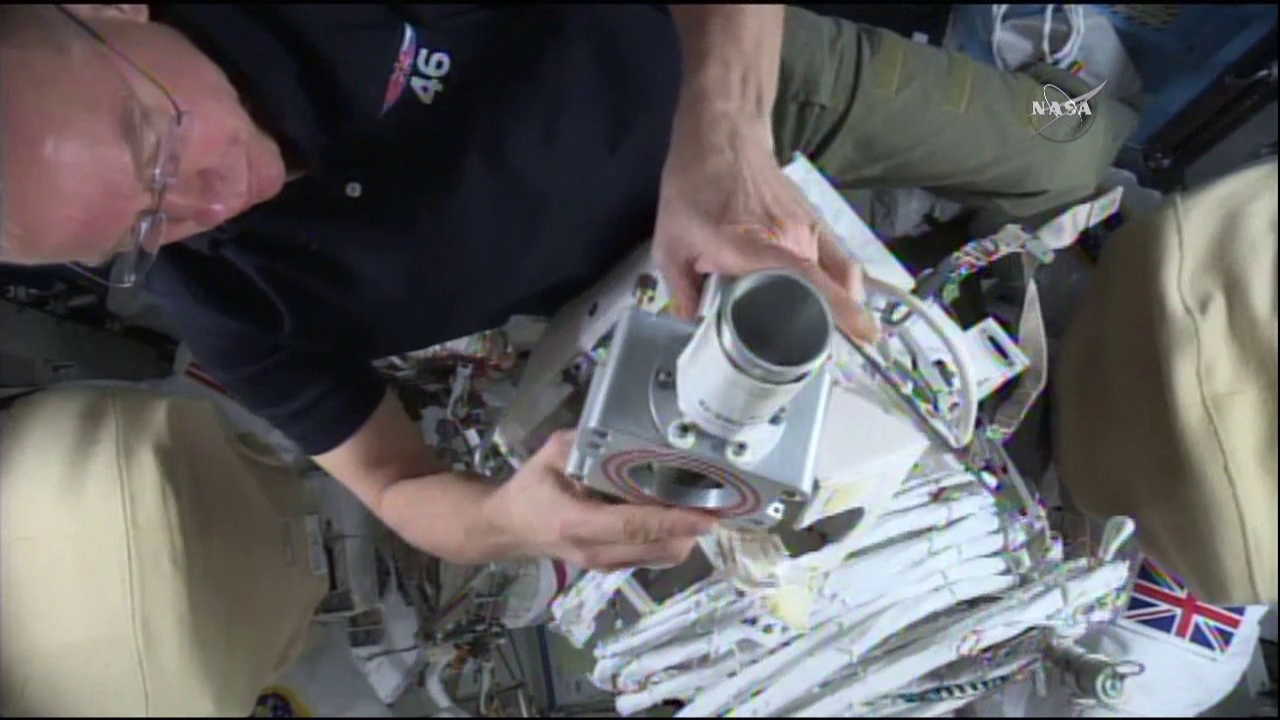 The crew is involved in a number of different experiments today, including more fluid shift studies, the SPRINT experiment, and experiment Matroyshka-R.
Tim Kopra was taking part in the SPRINT experiment today, which evaluates the use of high intensity, low volume exercise to minimize loss of muscle, bone and cardiovascular function.
Russian cosmonaut Mikhail Kornienko is working with Matroyshka, which measures radiation dosages aboard the International Space Station.
Tim Kopra, Time Peake, and Yuri Melenchenko will be reviewing medical training and CPR procedures today.
NASA TV will be broadcasting Friday's spacewalk starting at 6:30 a.m. EST: www.nasa.gov/nasatv