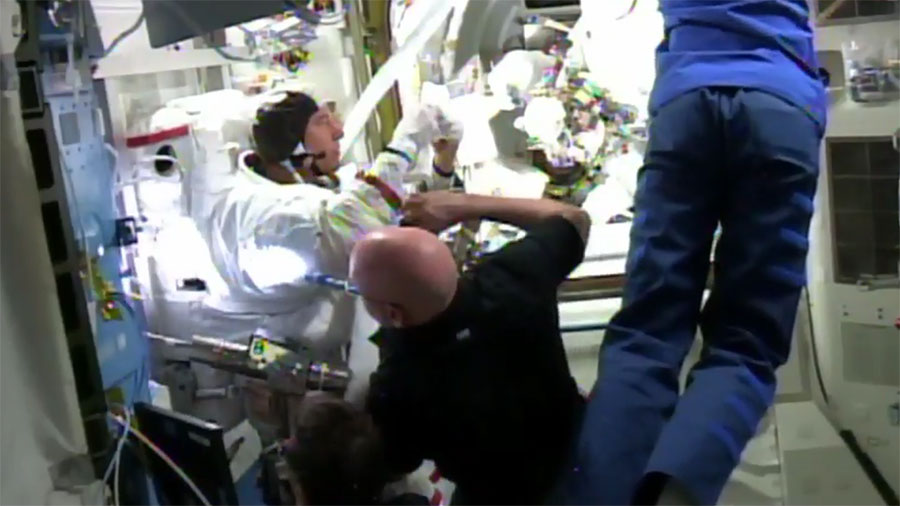 Astronauts Tim Kopra and Tim Peake ended their spacewalk at 12:31 p.m. EST with the repressurization of the U.S. Quest airlock following an early termination of the spacewalk after Kopra reported a small water bubble had formed inside his helmet.
Commander Scott Kelly will assist the crew members with an expedited removal of their spacesuits and helmets. Once they have removed the spacesuits and helmets, the astronauts will use a syringe to take a water sample and retrieve the helmet absorption pad to determine what may have prompted the water to form inside Kopra's helmet.
The crew was never in any danger and returned to the airlock in an orderly fashion. The astronauts replaced a failed voltage regulator that caused a loss of power to one of the station's eight power channels last November, accomplishing the major objective for this spacewalk.
The 4 hour and 43 minutes spacewalk was the third for Kopra and the first for Peake, who both arrived to the station Dec. 15. It was the 192 in support of assembly and maintenance of the orbiting laboratory.
Stay up-to-date on the latest ISS news at: www.nasa.gov/station