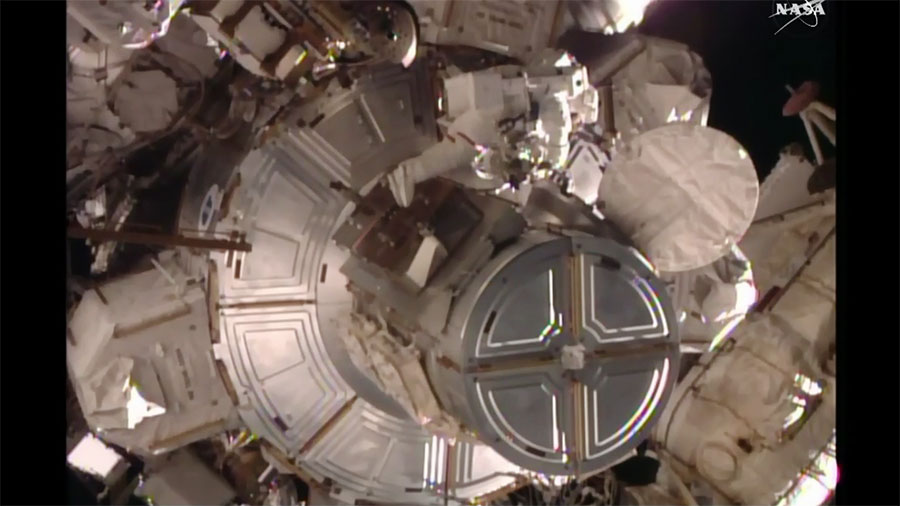 Approximately 2 hours into today's spacewalk, astronauts Tim Kopra and Tim Peake have completed the replacement of a failed voltage regulator that caused a loss of power to one of the station's eight power channels last November.
The astronauts will now continue with additional tasks, including the routing of cables in advance of International Docking Adapter installment work to support U.S. commercial crew vehicles.
The solar arrays that convert energy to electricity on the space station are made of thousands of solar cells. Altogether, the arrays can generate 84 to 120 kilowatts of electricity — enough to provide power to more than 40 homes, and the space station's electrical power system is connected by eight miles (12.9 kilometers) of wire.
Watch the spacewalk on NASA Television at: https://www.nasa.gov/nasatv
Follow @Space_Station and #spacewalk on Twitter to join the conversation online.