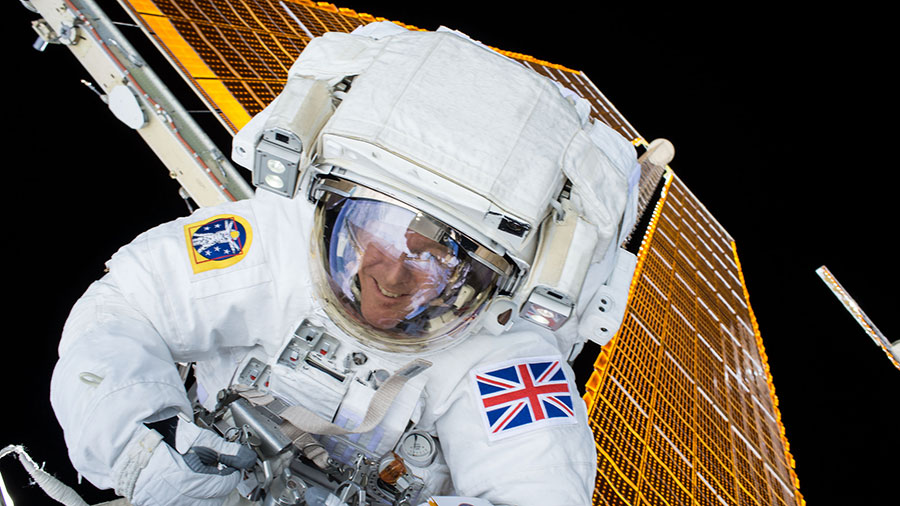 The crew checked a spacesuit for leaks over the weekend after a successful spacewalk that was terminated early on Friday. The International Space Station residents also got back to work today on advanced space research, spacewalk gear cleanup activities and preparations for another spacewalk next month.
Astronaut Tim Kopra reported a small water bubble in his spacesuit Friday during a short spacewalk. Shortly afterward, he and fellow spacewalker Tim Peake were ordered back inside the station. Once inside, the water was collected and stored for analysis on the ground. The suit was later pressurized and tested though no further leaks were detected.
Kopra also worked on the Fine Motor Skills experiment, cleaned up the Quest airlock and checked a spacesuit battery. Peake set up the Electrostatic Levitation Furnace in Japan's laboratory module to begin research on the thermophysical properties of various materials.
The next spacewalk is scheduled for Feb. 3. Cosmonauts Yuri Malenchenko and Sergey Volkov will exit the Pirs docking compartment in their Orlan spacesuits for several hours of Russian tasks.