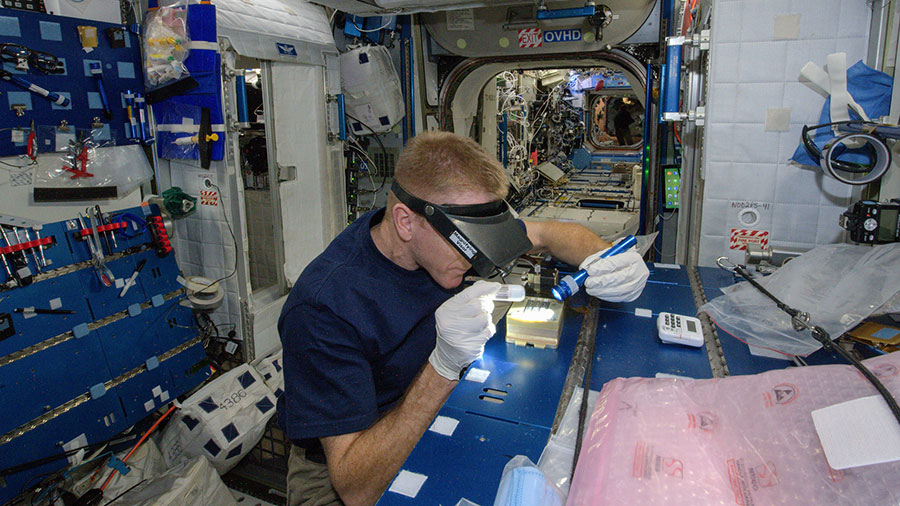 The six-member Expedition 46 crew participated in a range of long term space science Wednesday to benefit life on Earth and future astronauts. The crew is also gearing up for the second spacewalk of 2016 planned for early February.
Astronauts Tim Kopra and Tim Peake participated in eye and blood pressure checks for the Ocular Health vision study. Kopra then scrubbed spacesuit cooling loops before reconfiguring their hardware. Peake set up gear for the Airway Monitoring experiment to determine how gravity and microgravity influence the lungs. Commander Scott Kelly collected blood and urine samples and took ultrasound and blood pressure measurements for the Cardio Ox and Twins Study experiments.
Cosmonauts Sergey Volkov and Yuri Malenchenko are getting ready for a Russian spacewalk planned for Feb. 3 that will be broadcast live on NASA TV. The duo prepared their Orlan spacesuits and the airlock inside the Pirs docking compartment. The spacewalkers will spend about five hours and 30 minutes installing hardware and science experiments on the Russian segment of the International Space Station.