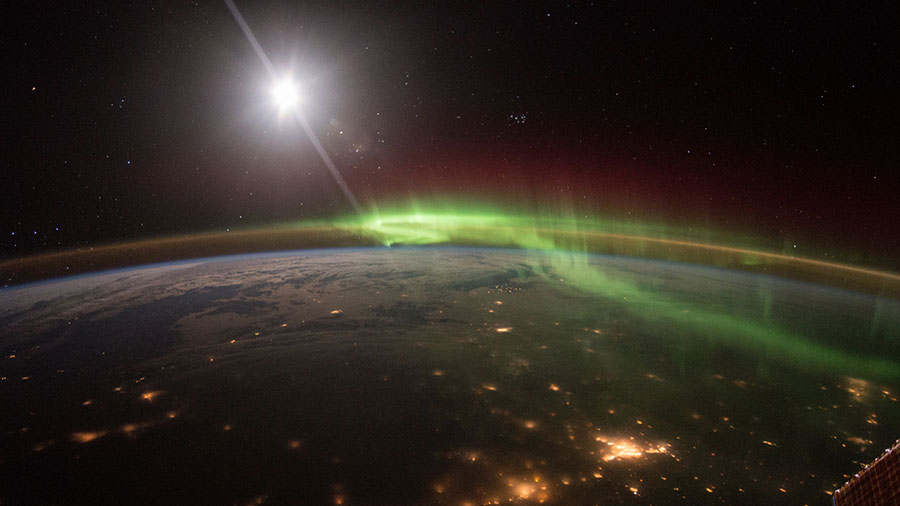 The International Space Station will raise its orbit Wednesday afternoon before a pair of crews swap places and a cargo ship arrives in March. One-year crew members Scott Kelly of NASA and Mikhail Kornienko of Roscosmos are set to return home March 1 along with Russian cosmonaut Sergey Volkov. Then, Expedition 47 will begin and three new crew members will arrive March 19. New supplies are scheduled to be delivered to the crew March 31 aboard a Progress 63 cargo craft.
The orbiting Expedition 46 crew was back at work Tuesday on a series of life science and physics experiments to benefit life on Earth and crews living in space. Commander Scott Kelly explored maximizing the effects of exercise in space while British astronaut Tim Peake studied how living in space affects using touch-based technologies, repairing sensitive equipment and a variety of other tasks. NASA astronaut Tim Kopra researched how materials burn in space.
Two cosmonauts resized their Russian Orlan spacesuits today, checked them for leaks and set up hardware before next week's maintenance spacewalk. Flight Engineers Sergey Volkov and Yuri Malenchenko will work outside Feb. 3 in their Orlan suits to install hardware and science experiments on the orbital lab's Russian segment.