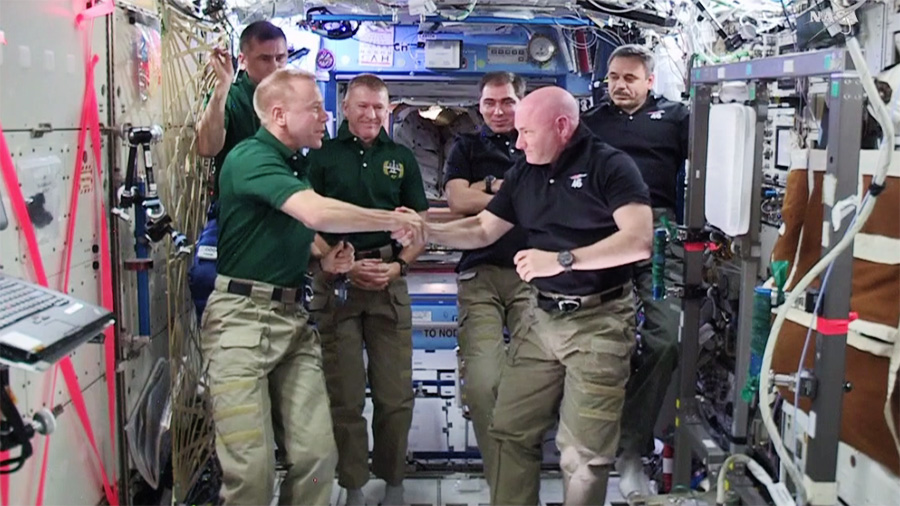 At 3:15 p.m. EST, NASA astronaut Tim Kopra assumed command of the International Space Station from astronaut Scott Kelly of NASA in a traditional Change of Command ceremony. Expedition 47 will officially begin under Kopra's command when the Soyuz spacecraft carrying Kelly and Russian cosmonauts Mikhail Kornienko and Sergey Volkov undocks from the space station on March 1.
Watch video of the moment of change of command.
Kelly and Kornienko launched to the space station on March 27, 2015, for their one-year mission. The pair's return on March 1 will mark the end of 340 days aboard the space station. Volkov arrived at the station on September 4.
Join the online conversation about the one-year mission using #YearInSpace.
Follow space station activities on social media via Twitter, Facebook, and Instagram. To learn more about all the ways to connect and collaborate with NASA, visit: https://www.nasa.gov/connect.