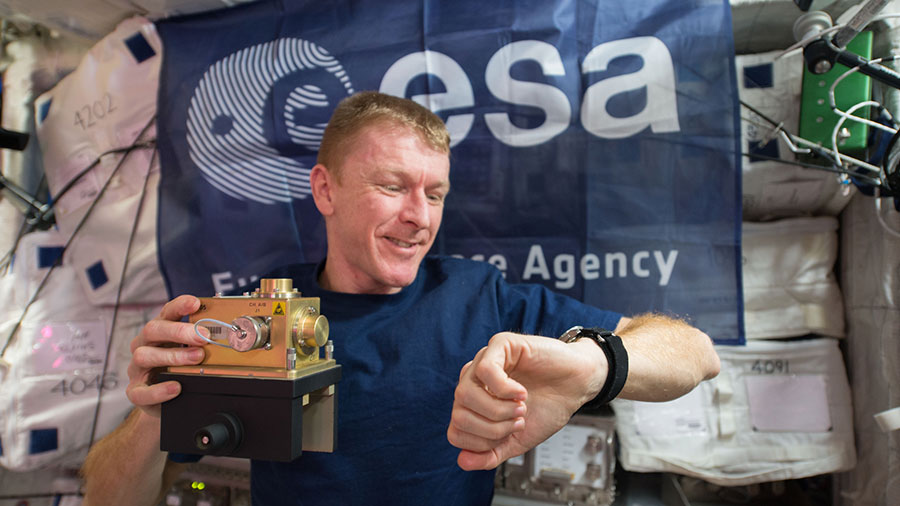 A pair of cosmonauts is getting ready for the 193rd International Space Station spacewalk beginning Wednesday at 8:10 a.m. EST. The other four Expedition 46 crew members worked on science, cargo transfers and maintenance today.
Spacewalkers Yuri Malenchenko and Sergey Volkov got into their Russian Orlan spacesuits today testing their systems and practicing their movements. NASA TV will cover the spacewalk activities Wednesday starting at 7:30 a.m. The duo will install hardware and science experiments and photograph the external condition of the space station.
NASA astronaut Tim Kopra was back at work studying how materials burn in microgravity potentially improving fire safety on Earth and in space. British astronaut Tim Peake retracted a small satellite deployer back in the Kibo lab module and performed some maintenance work on the BioLab incubator.
Commander Scott Kelly packed trash and discarded gear inside the Orbital ATK Cygnus cargo craft scheduled to depart Feb. 19. Cosmonaut Mikhail Kornienko performed a series of interactive tasks on a tablet for the Fine Motor Skills investigation. Kelly and Peake also participated in the study that observes how astronauts work on touch-based, sensitive and detailed tasks on long duration space missions.