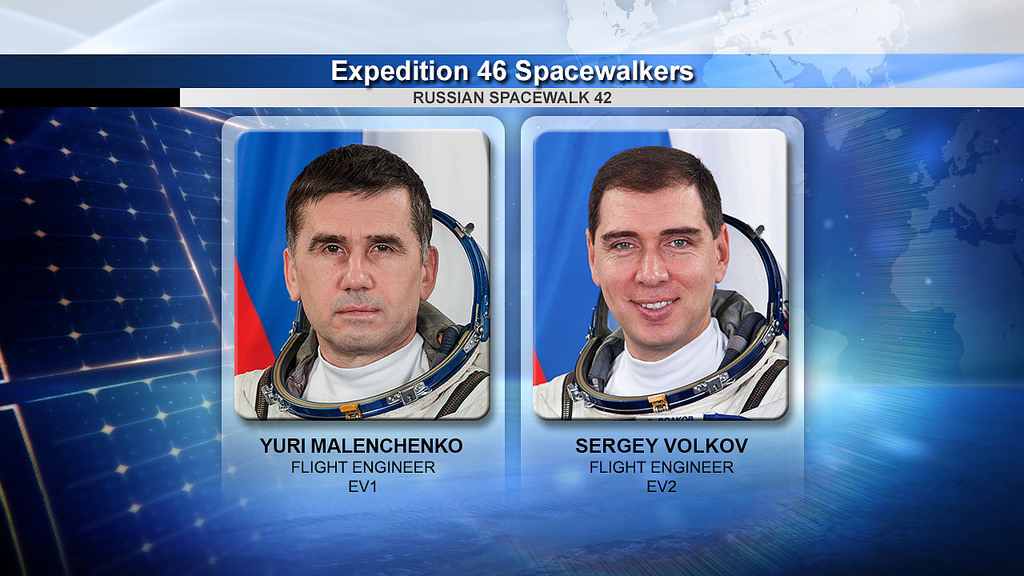 Yuri Malenchenko and Sergey Volkov of Roscosmos began a planned 5.5-hour spacewalk from the Pirs Docking Compartment of the International Space Station at 7:55 a.m. EST.
Both spacewalkers are wearing Russian Orlan spacesuits with blue stripes. Malenchenko is designated as extravehicular crew member 1 (EV1). Volkov is designated extravehicular crew member 2 (EV2).
Prior to the start of today's spacewalk, Malenchenko has spent 30 hours and five minutes outside the space station in support of space station assembly and maintenance. Volkov has previously accumulated 18 hours and 35 minutes.
Among their tasks today, the pair is scheduled to retrieve the EXPOSE-R Experiment, a collection of biological and biochemical samples placed in the harsh environment of space. The EXPOSE program is part of ESA's (European Space Agency) research into astrobiology, or the study of the origin, evolution and distribution of life in the universe.
NASA Television is broadcasting the spacewalk. Watch live: