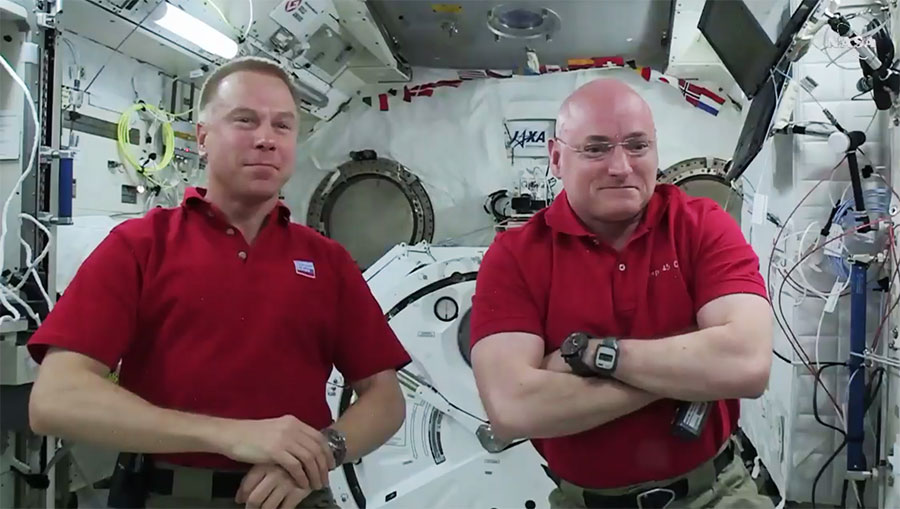 The Expedition 46 crew members kicked off their work week today with a series of physics experiments and life science studies. The crew also worked on U.S. and Russian spacesuits and continued packing trash inside the Orbital ATK resupply ship.
British astronaut Tim Peake wrapped up maintenance work on the Electrostatic Levitation Furnace which will study the thermophysical properties of various materials. NASA astronaut Tim Kopra tested the flammability of different textiles inside the Microgravity Science Glovebox for the BASS-M experiment.
Peake also explored crew immunology to potentially improve astronaut health and life on Earth. Kopra continued taking out the trash today loading the Cygnus spacecraft before its release on Feb. 19 for disposal over the Pacific Ocean.
Peake then joined Commander Scott Kelly in the Quest airlock to get a U.S. spacesuit ready for gear replacement work on Wednesday. Kelly also partnered up with cosmonaut Mikhail Kornienko for vision tests and blood pressure checks for the Ocular Health study.
Cosmonaut Yuri Malenchenko is recharging Russian Orlan spacesuit batteries after completing a spacewalk last week. His fellow cosmonaut Sergey Volkov also helped stow spacewalk tools.