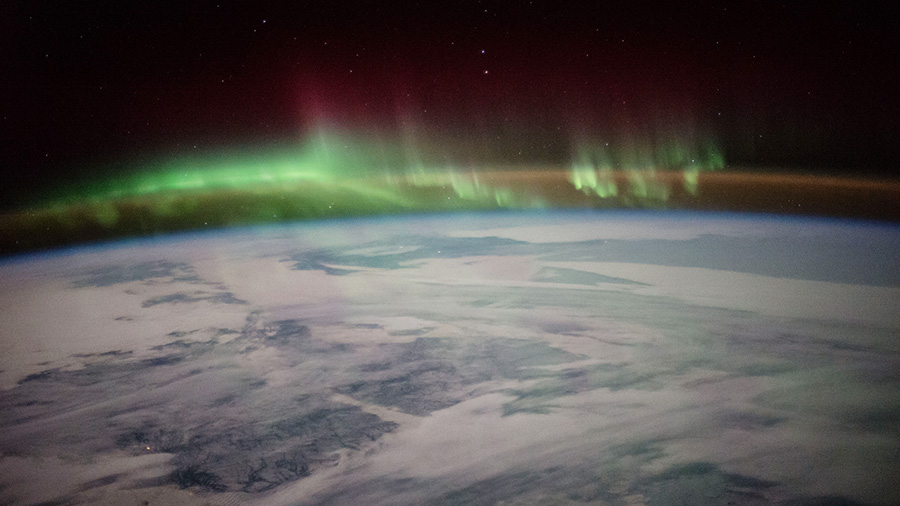 The crew aboard the International Space Station is getting ready for a busy traffic month set to begin March 1. Meanwhile, advanced microgravity research and spacesuit work continues inside the orbital lab.
One-Year crew members Scott Kelly and Mikhail Kornienko are preparing to come home March 1 after 340 days in space. Flight Engineer Sergey Volkov will return with them inside the Soyuz TMA-18M spacecraft. Then on March 18, NASA astronaut Jeff Williams and cosmonauts Oleg Skripochka and Alexey Ovchinin will launch aboard the Soyuz TMA-20M spacecraft and join Expedition 47.
Kelly harvested Zinnia plants Monday grown for the Veggie experiment as scientists validate the botany gear to determine the effectiveness of growing plants in space. The Expedition 46 commander also scrubbed spacesuit cooling loops today after inspecting another spacesuit for leaks Monday.
Astronauts Tim Kopra and Tim Peake joined Kelly at the end of the work day for eye checks. Earlier in the day Kopra studied the flammability of different textiles in space while Peake participated in educational science activities.