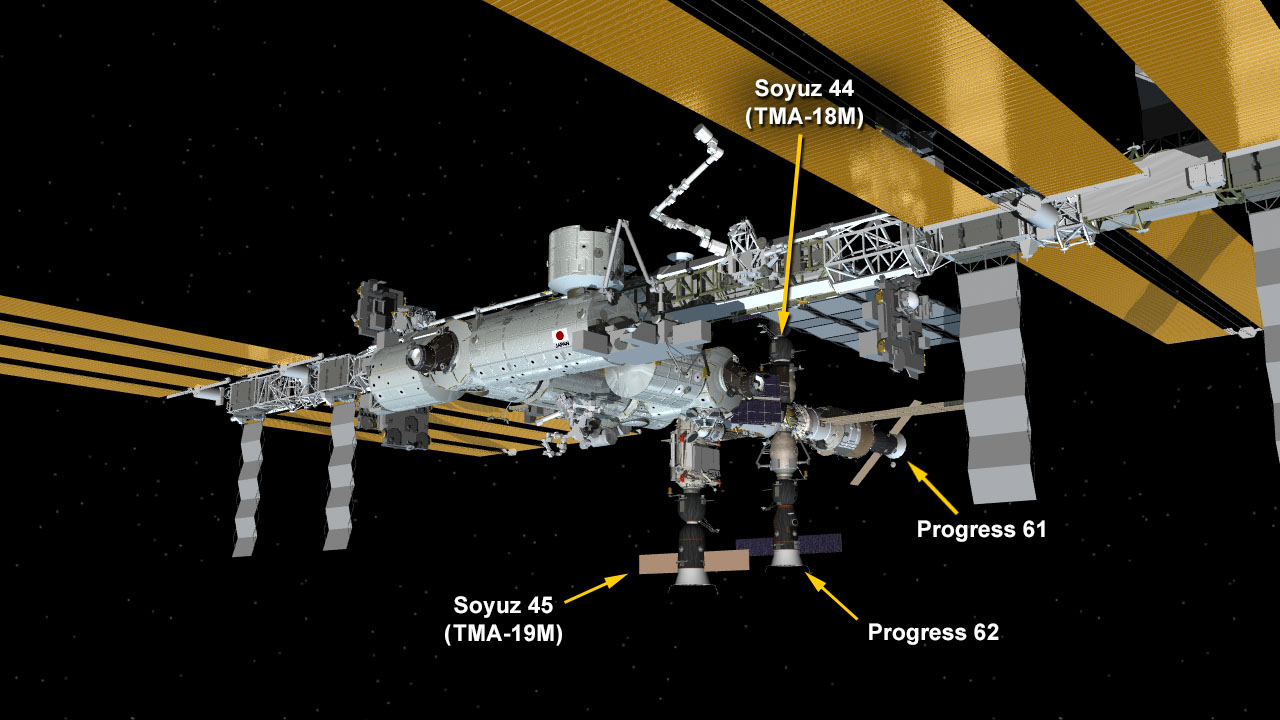 The Expedition 46 crew took out the trash today when it released the Orbital ATK Cygnus spacecraft from the grips of the International Space Station's Canadarm2 robotic arm. In less than two weeks, another spacecraft will leave returning three crew members back to Earth.
The Cygnus was filled with trash and discarded gear over the last few days before the hatches were closed Thursday. Ground controllers then remotely guided the Canadarm2 to grapple Cygnus and detach it from the Unity module.
NASA astronauts Scott Kelly and Tim Kopra commanded the Canadarm2 to release Cygnus today at 7:26 a.m. EST when it began gracefully departing the vicinity of the station. Orbital ATK controllers in Virginia will guide Cygnus into the Earth's atmosphere Saturday morning where it will safely burn up high over the Pacific Ocean.
Kelly and a pair of cosmonauts Mikhail Kornienko and Sergey Volkov now turn their attention to their March 1 homecoming. They will be packing the Soyuz TMA-18M with science experiments and personal items for the ride home. Kelly and Kornienko will be completing 340 consecutive days in space, while Volkov will be wrapping up 182 days in orbit.