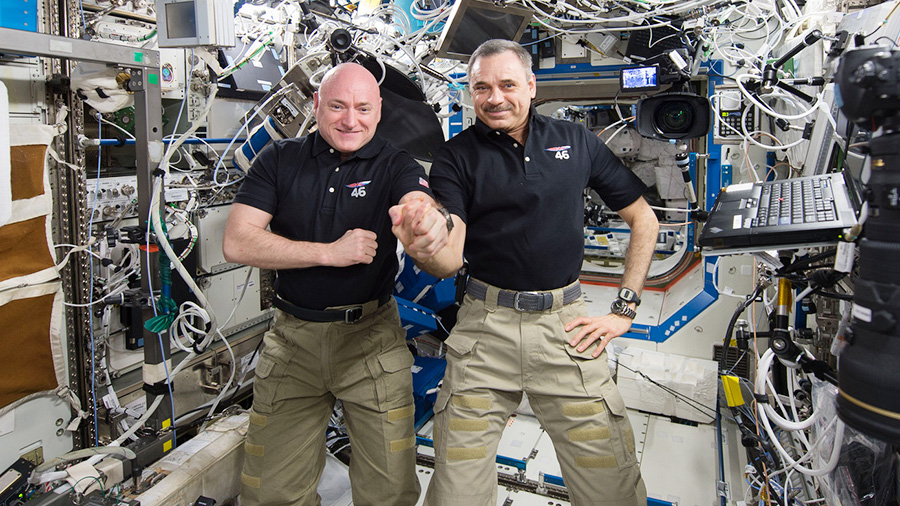 Three International Space Station crew members, two of whom have been in orbit nearly a year, will complete their stay in space March 1. As they prepare for landing, the Expedition 46 crew is moving right along with human research, advanced space science and ongoing lab maintenance.
One-Year crew mates Commander Scott Kelly and Flight Engineer Mikhail Kornienko will join Soyuz Commander Sergey Volkov for a ride back to Earth Tuesday. They will undock inside the Soyuz TMA-18M spacecraft and land in Kazakhstan carrying personal items and science for analysis.
Kelly joined NASA astronaut Tim Kopra for some plumbing work throughout Wednesday. Kelly also participated in blood, urine and saliva sample collections to help doctors understand how living in space affects the human body.
British astronaut Tim Peake, who will be staying in space till June, began checking out new science gear that will support new biology research. Peake also set up hardware for an experiment that explores the risk of airway inflammation in astronauts.