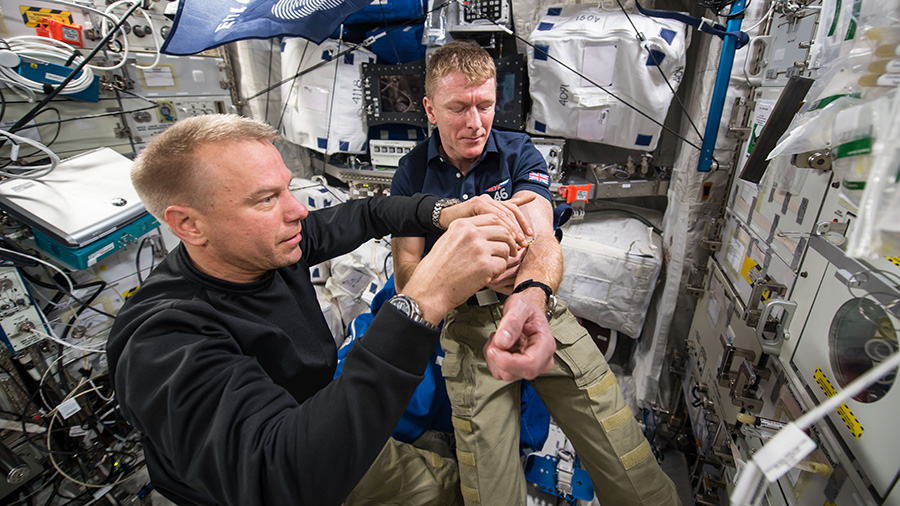 The three orbiting residents on the International Space Station worked on commercial crew vehicle equipment and lab maintenance today. The crew members also worked on life science and physics research to improve life for citizens on Earth and future space crews.
British astronaut Tim Peake started installing and routing cables that will enable communications with future commercial crew vehicles. The Common Communications for Visiting Vehicles, or C2V2, consists of both radio frequency and hardline connections that will be used during rendezvous, docking and mated activities at the space station.
Commander Tim Kopra installed and tested acoustic equipment in the U.S. Destiny lab module that will listen for air and pressure leaks. The tests will contribute to the development of a system that can differentiate between harmless background noise and potential leaks. Kopra also checked out gear that will support research on biological samples such as small plants, animal cells and microorganisms.
Russian cosmonaut Yuri Malenchenko explored methods to detect and locate micrometeoroid impacts outside the station. The veteran cosmonaut also photographed areas on Earth impacted by natural or man-made disasters for the long-running Uragan experiment.