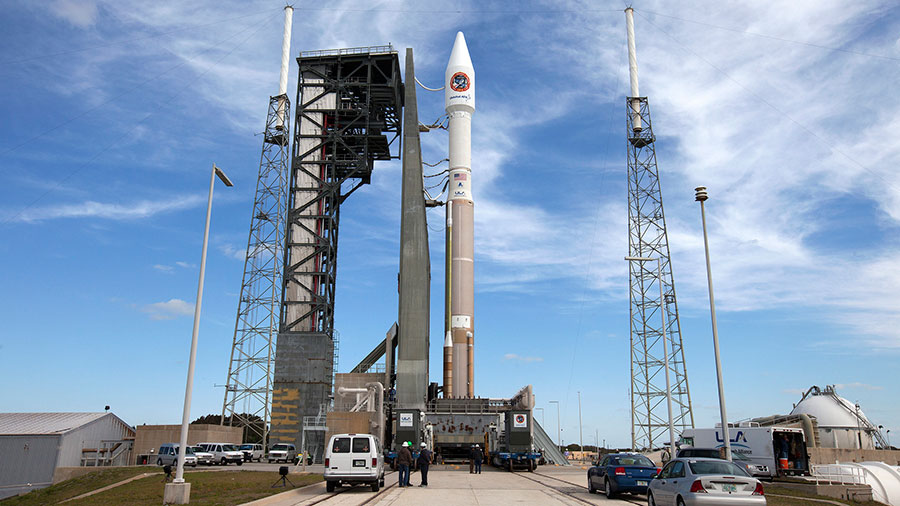 Officials in Florida are forecasting a 90% chance of favorable weather for tonight's launch of Orbital ATK's Cygnus space freighter to the International Space Station. Meanwhile, the crew explored advanced space science today and reviewed their roles and responsibilities in the event of an emergency aboard the station.
Cygnus is scheduled to launch from Cape Canaveral Air Force Station at 11:05 p.m. EDT/3:05 a.m. UTC. The cargo mission will deliver nearly 7,500 pounds of science gear, crew supplies and vehicle hardware Saturday morning to the Expedition 47 crew.
Among the science being delivered aboard Cygnus is a pair of unique experiments exploring different fields. The Gecko Gripper study will research systems that use grippers with unique properties of adhesion. The Meteor study will observe meteor shows from the space station and explore their chemistry.
The orbiting crew today looked at how living in space affects a crew member's physiology and performance. They looked at brain function, bone marrow and red blood cells. The crew also explored the effects of medicine on orbit and the habitability factors of a spacecraft.