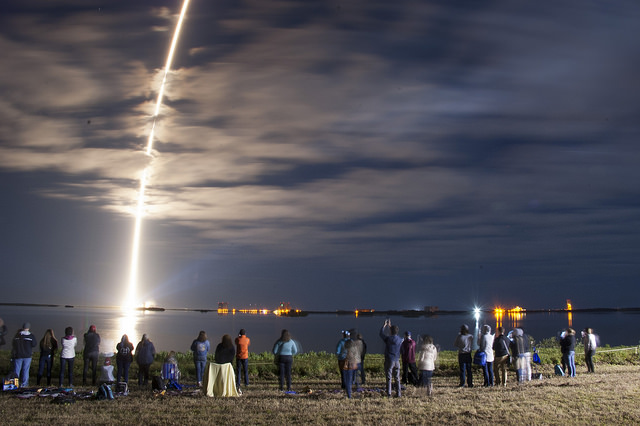 Many of the crew's activities on Wednesday continued preparation for the arrival of Orbital ATK's Cygnus cargo craft, which launched successfully Tuesday night at at 11:05 p.m. EDT.
NASA astronaut Jeff Williams prepared one of the station's payload racks for the new Additive Manufacturing Facility (AMF). The AMF enables the production of components on the ISS for both NASA and commercial objectives. Parts, entire experiments, and tools can be created on demand.
Expedition 47 Commander Tim Kopra and flight engineer Tim Peake continued their refresher training for the upcoming Cygnus grapple where Kopra will capture the vehicle using the station's Canadarm2 robotic arm.
On Saturday, March 26, the Cygnus spacecraft will catch up to the orbiting laboratory. Kopra and Peake will capture Cygnus at about 6:40 a.m. NASA TV coverage of capture of Cygnus will begin at 5:30 a.m. Installation operations are expected to begin at 9:25 a.m. and NASA TV coverage will resume at 9:15 a.m.