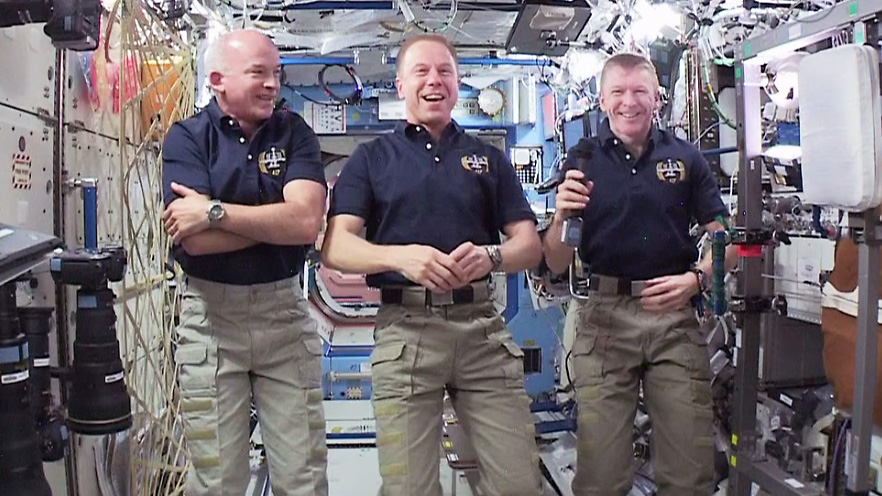 A new shipment of science, spacewalk gear and crew supplies is on its way to the International Space Station. The Expedition 47 crew is preparing for its arrival while continuing research and maintenance operations onboard the orbital laboratory.
The Cygnus space freighter is refining its orbital path to the station to complete a Saturday delivery to the Harmony module. Astronauts Tim Kopra, Tim Peake and Jeff Williams are training for the robotic capture of Cygnus using Canada's 57.7 foot Canadarm2. NASA TV will provide coverage of the Cygnus rendezvous and capture beginning Saturday at 5:30 a.m. EDT/9:30 a.m. UTC.
Meanwhile, the crew is moving on with advanced experiment work exploring how living in space affects a crew member's body. The orbital science activities also have the potential to improve life on Earth.
Peake continued more immune system research today for the Multi-Omics investigation. Peake and Kopra then partnered up for the Habitability Factors experiment. Cosmonauts Alexey Ovchinin and Yuri Malenchenko worked together on the Cardiovector blood circulation study. Malenchenko then joined Cosmonaut Oleg Skripochka researching how crew members adapt to moving around in weightlessness.