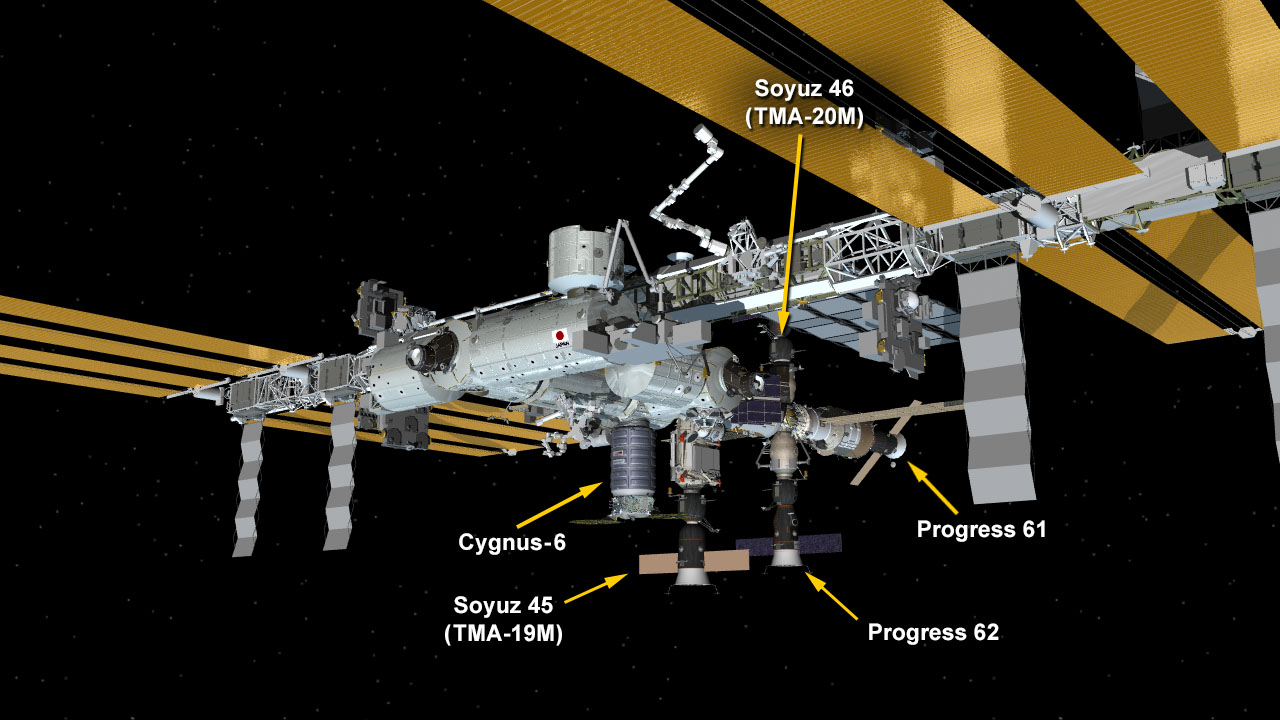 The Orbital ATK Cygnus cargo ship was bolted into place on the International Space Station's Earth-facing port of the Unity module at 10:52 a.m. EDT.
The spacecraft's arrival will support the crew members' research off the Earth to benefit the Earth. The Cygnus is delivering more than 7,700 pounds of science and research, crew supplies and vehicle hardware to the orbital laboratory to support dozens of approximately 250 science and research investigations that will occur during Expeditions 47 and 48.
Beginning with this mission, Cygnus is equipped with a NanoRacks External Cygnus Deployer for CubeSats that will provide opportunities for small satellites to be deployed from Cygnus after the vehicle departs from the ISS.
The spacecraft will spend more than a month attached to the space station before separating from the station. After completion of its primary ISS resupply mission, Cygnus depart a safe distance from the station before deploying the satellites, and begin its destructive re-entry into Earth's atmosphere in May 2016, disposing of about 3,000 pounds of trash.
Join the conversation on Twitter by following @Space_Station and the hashtag #Cygnus. To learn more about all the ways to connect and collaborate with NASA, visit: https://www.nasa.gov/connect