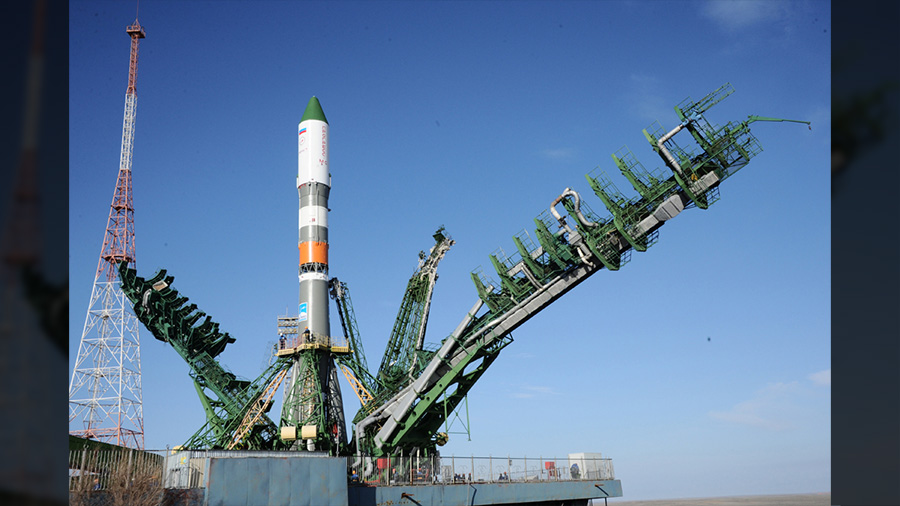 It will be rush hour at the International Space Station for the next two weeks as a pair of spaceships gets ready to launch new science, hardware and crew supplies to the Expedition 47 crew. As the crew prepares for the new shipments, they are already working on the latest research delivered Saturday on the newest Cygnus space freighter from Orbital ATK.
The Progress 61 resupply ship has been packed and is ready to undock from the Zvezda service module taking out the trash Wednesday morning. It will be replaced Saturday afternoon when the Progress 63 cargo craft arrives at the same Zvezda port. The 63P will launch Thursday at 12:23 p.m. EDT/4:23 p.m. UTC from Kazakhstan and will be covered live on NASA TV.
SpaceX is getting its Falcon 9 rocket ready in Florida for the April 8 launch of the Dragon cargo craft. Dragon will arrive at the station two days later. Once it is captured and installed to the Harmony module, there will be six spacecraft attached to the space station for the first time since February 2011.
The newest spacecraft at the station, Cygnus, arrived Saturday loaded with new science including the Gecko Gripper experiment. The crew began work on the advanced adhesive study today that could enable new touch-to-stick methods and catch and release technologies such as robotic crawlers that walk and work on the outside of spacecraft.