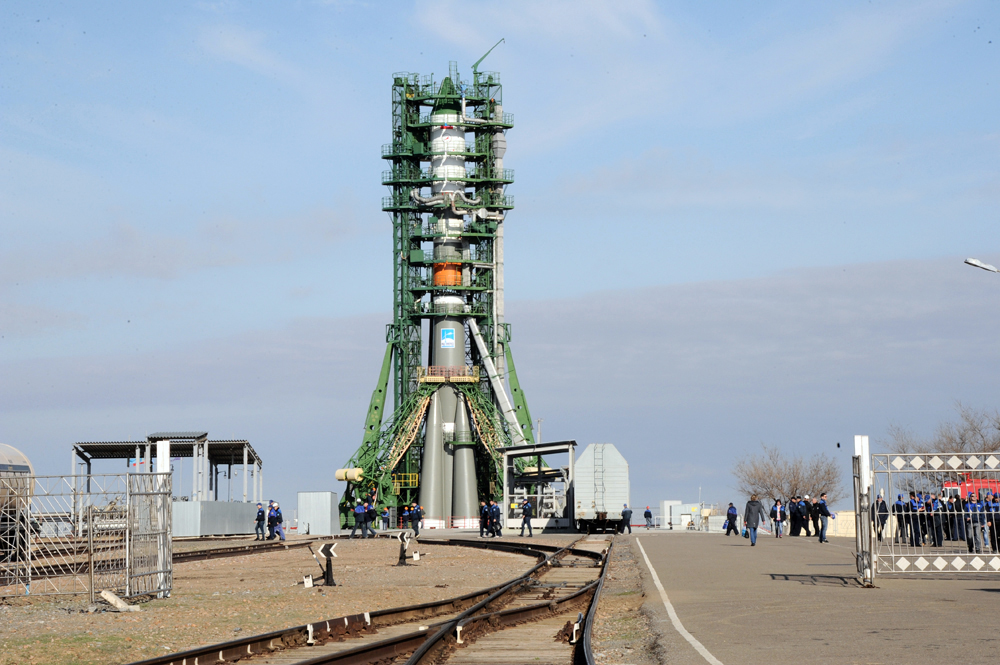 A Russian resupply ship left the International Space Station this morning and will be quickly replaced Saturday afternoon. In the meantime, the Expedition 47 crew went about its full schedule of advanced space science and orbital lab maintenance.
The Progress 61 (61P) cargo craft undocked this morning from the Zvezda service module loaded with trash. It is headed for a fiery disposal Friday, April 8th, over the Pacific Ocean. The 61P will be replaced after the Progress 63 (63P) spaceship launches Thursday at 12:23 p.m. EDT/4:23 p.m. UTC. The 63P will dock to the same Zvezda port Saturday at 2 p.m. with more than 3 tons of food, fuel and supplies. Both launch and docking activities will be covered live on NASA Television.
NASA astronauts Tim Kopra and Jeff Williams explored how working in space affects detailed, interactive tasks when using a touch-based computer tablet. Kopra then helped familiarize Williams with station systems and operations. Earlier in the day, British astronaut Tim Peake assisted Williams for ultrasound scans of his arteries for the Cardio Ox experiment.
Veteran station cosmonauts Yuri Malenchenko and Oleg Skripochka continued researching how international crew members interact with each other and ground controllers from around the world. First-time cosmonaut Alexey Ovchinin explored plasma features in the Earth's ionosphere. He also joined Malenchenko for the Biocard heart study.
The next cargo craft after the 63P will be the SpaceX Dragon when it arrives on April 10. This will be the first time since February 2011 six spacecraft are attached to the space station. The Orbital ATK Cygnus is the newest spacecraft installed at the station's Unity module port after being captured Saturday.