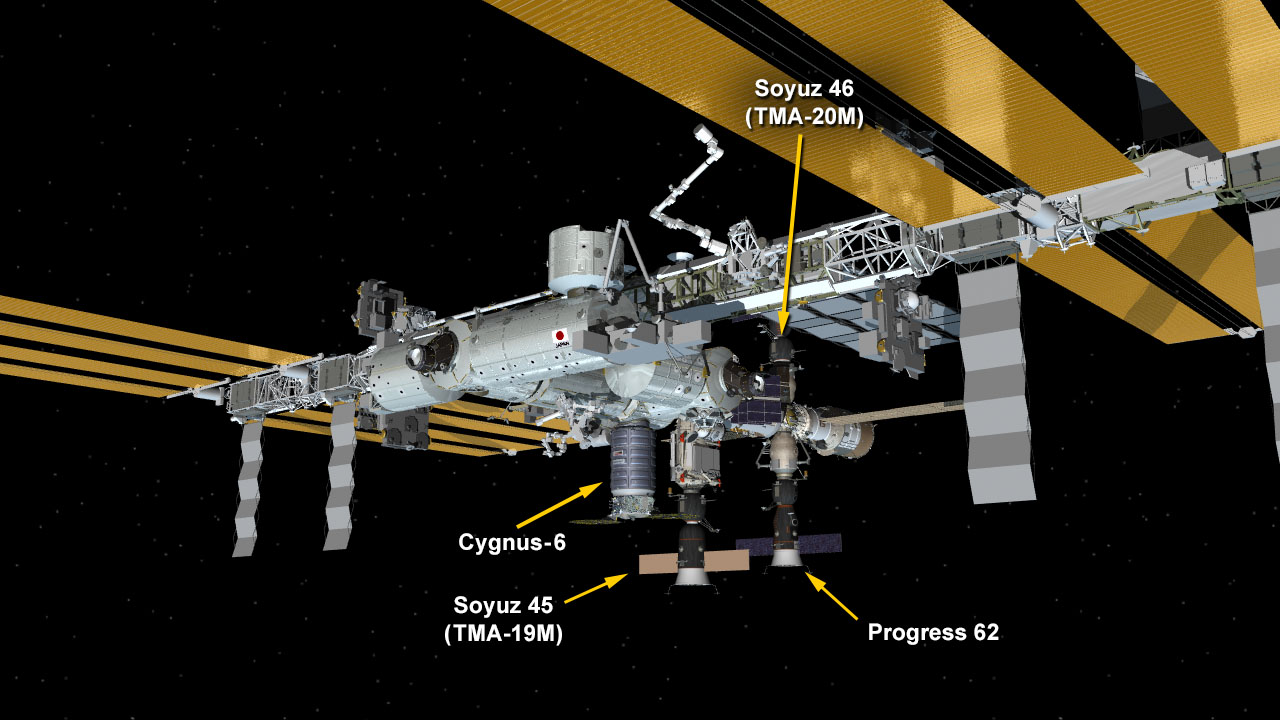 The Russian ISS Progress 61 cargo spacecraft undocked from the aft port of the International Space Station's Zvezda Service Module at 10:15 a.m. EDT, clearing the port for the arrival of a new Russian resupply vehicle this weekend.
The Progress 61 vehicle arrived at the International Space Station on October 1 with three tons of food, fuel, and supplies for the station crew, and now loaded with trash, was undocked to move a safe distance away from the station for a series of engineering tests by Russian flight controllers. The craft will be deorbited on April 8 to harmlessly burn up over the Pacific Ocean.
The departure of the Progress 61 vehicle sets the stage for tomorrow's launch of the new ISS Progress 63 cargo ship from the Baikonur Cosmodrome in Kazakhstan at 12:23 p.m. EDT. NASA Television coverage of the launch will begin at 12 p.m., and can be see online at: https://www.nasa.gov/nasatv.
Launch of the Progress 63 vehicle will mark the second cargo ship in as many weeks scheduled to arrive at the station. The Progress is scheduled to dock automatically to Zvezda Saturday at 2 p.m. EDT. Next up after that — the scheduled launch of the SpaceX Dragon vehicle on April 8 from the Cape Canaveral Air Force Station, Florida. Its arrival at the complex on April 10 as the third resupply vehicle for the station in three weeks will result in some 12 tons of cargo for the station's residents from Progress, Dragon and the Orbital ATK Cygnus ship that arrived at the station on March 26.
For more information about the space station, visit: