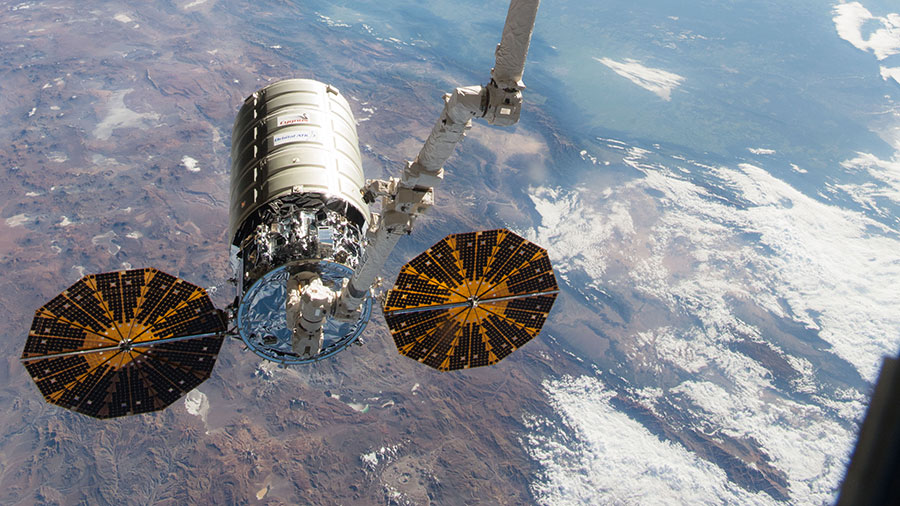 The Expedition 47 crew will receive a space delivery from Russia this weekend. SpaceX is counting down to the launch of another space shipment on its Dragon space freighter scheduled for April 8 from Florida.
Onboard the International Space Station, the crew checked out U.S. spacesuits and advanced science hardware. The station residents also explored life science and human research to benefit life on Earth and crews in space.
Commander Tim Kopra scrubbed cooling loops in U.S. spacesuits and installed new gear inside the Combustion Integrated Rack research facility. NASA astronaut Jeff Williams set up equipment for an experiment that is researching new exercise techniques for living in space. British astronaut Tim Peake swapped hard drives in a laptop computer that is recording data collected for a dark matter detection experiment.
Russia's newest cargo craft, the Progress 63, is on its way to the station carrying over three tons of food, fuel and supplies for the crew and will dock Saturday at 2 p.m. EDT/6 p.m. UTC. The following week, another delivery from the United States will liftoff aboard the SpaceX Falcon 9 rocket, carrying more science and gear inside the Dragon cargo craft. Both missions will be covered live on NASA TV.