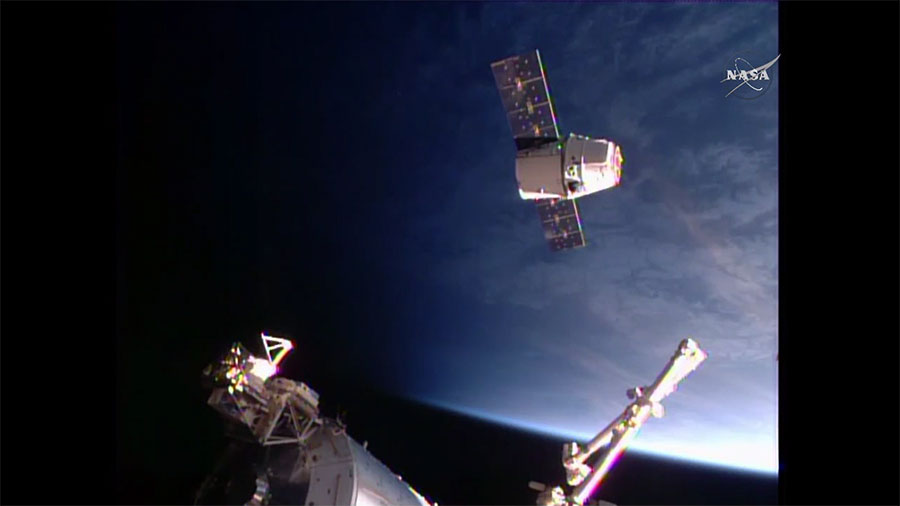 While the International Space Station was traveling over the Pacific Ocean west of Hawaii, astronaut Tim Peake of ESA (European Space Agency), with the assistance of NASA's Jeff Williams, successfully captured the SpaceX Dragon spacecraft with the station's robotic Canadarm2 at 7:23 a.m. EDT.
NASA TV coverage will resume at 9:45 a.m. for Dragon installation.
Dragon's arrival marks the first time two commercial cargo vehicles have been docked simultaneously at the space station. Orbital ATK's Cygnus spacecraft arrived to the station just over two weeks ago.  With the arrival of Dragon, the space station ties the record for most vehicles on station at one time – six.
Join the conversation online by following @space_station and #Dragon.