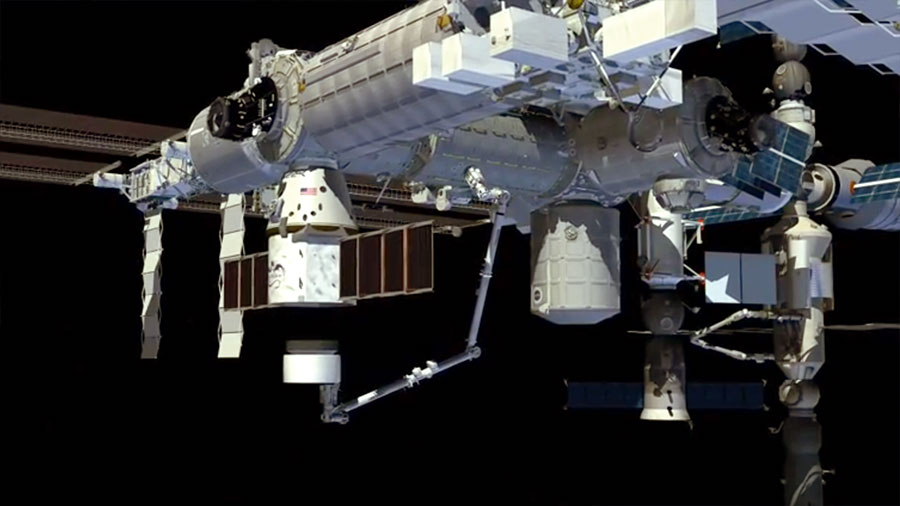 BEAM, the Bigelow Expandable Activity Module, will be removed from the back of the SpaceX Dragon late tonight before installation on the Tranquility module begins early Saturday. Expansion of the new habitat module won't occur until late May for two years of habitability tests.
Meanwhile, the six-member Expedition 47 crew kept up its very busy pace of advanced space research this week to benefit life on Earth and crews in space.
More eye checks were on the schedule today as scientists continued exploring vision changes astronauts have experienced while on orbit. The crew also observed skeletal muscle cells with a microscope to help researchers identify gravity sensors that may prevent muscle atrophy in space. Saliva samples were collected for a Japanese experiment analyzing how an astronaut's immune system adapts to long-term space missions.
The crew set up software for an experiment recording an astronaut's cognitive performance during stressful conditions in space. They also answered questions about their station habitat providing insights to engineers to help them design spacecraft to meet the needs of future crews.