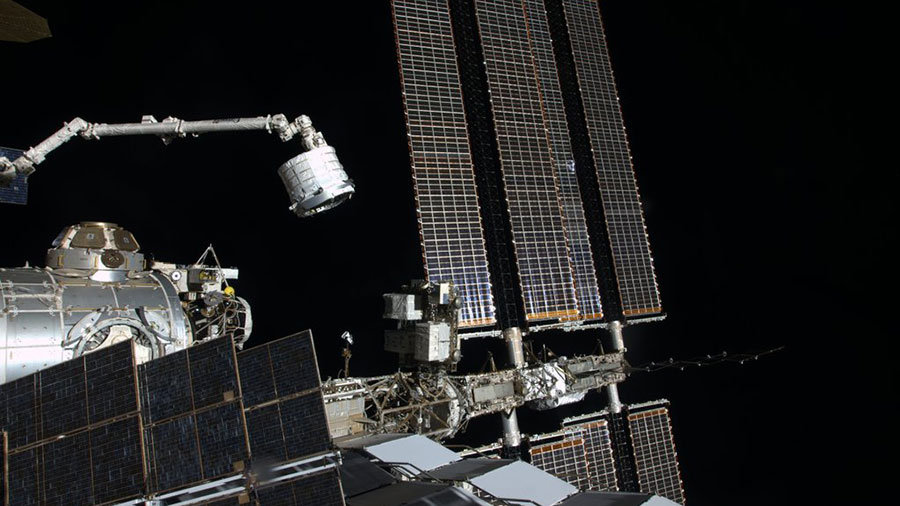 The International Space Station crew is getting the orbital laboratory ready this week for a wide variety of advanced space science. The station also received a new module that will be expanded in late May for two years of habitability tests.
The Expedition 47 crew members are starting the work week setting up hardware for a pair of experiments exploring space physics and human research. A specialized microscope was configured for a study researching how particles behave at nanoscales potentially improving drug delivery and filtration technologies. After hardware checkouts and tests, the crew will also study the linkage between DNA alterations and weakened immune systems caused by long-term space missions.
The Electromagnetic Levitator, a facility that studies materials processing, will have a cable replaced and have its limit parameters reprogrammed. The Japanese Kibo laboratory module is being outfitted with new gear to extend its external research capability. The robotic installation work will enable payloads exposed to the vacuum of space to be moved and accessed with greater ease.
The Bigelow Expandable Activity Module, BEAM, was successfully installed Saturday morning. Ground controllers operated the Canadarm2 robotic arm and extracted BEAM from the SpaceX Dragon resupply ship and installed it to the Tranquility module.