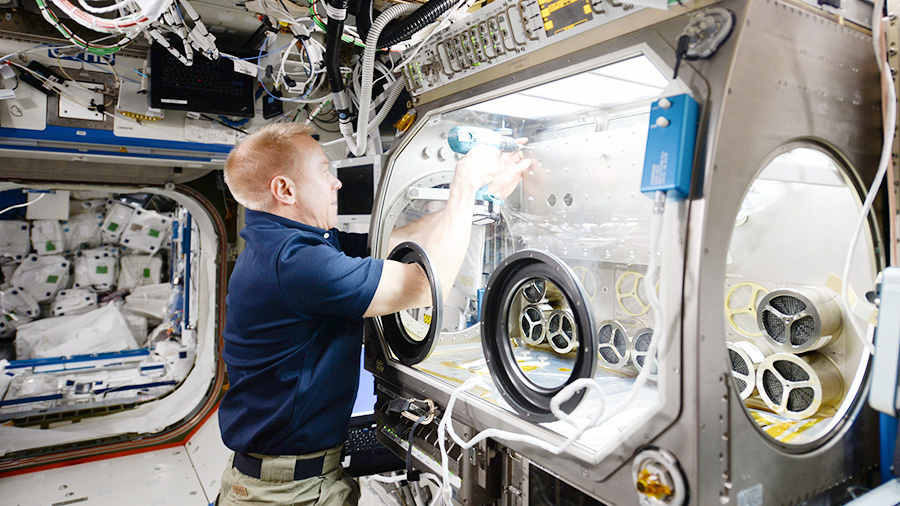 Human research and life science studies took precedence on the orbital laboratory today. The Expedition 47 crew also checked out a spacesuit and transferred cargo from a pair of resupply ships.
The Genes in Space study, a student-designed experiment, began on the station this morning. It is studying the linkage between DNA alterations and weakened immune systems caused by the lack of gravity. NASA encourages students to become future engineers and scientists to benefit Earth and promote exploration. As a result, students periodically design and interact with advanced research on the International Space Station.
The crew is also recording its observations of their living area on the space station for the Habitability study. The crew's inputs may help engineers design future spacecraft with better accommodations for astronauts on long-term space missions.
The station's inventory is being updated as the crew transfers gear back and forth from the Progress 63 and the SpaceX Dragon resupply ships. A U.S. spacesuit is also being readied for return to Earth on the Dragon when it departs the station and splashes down in the Pacific Ocean May 11.