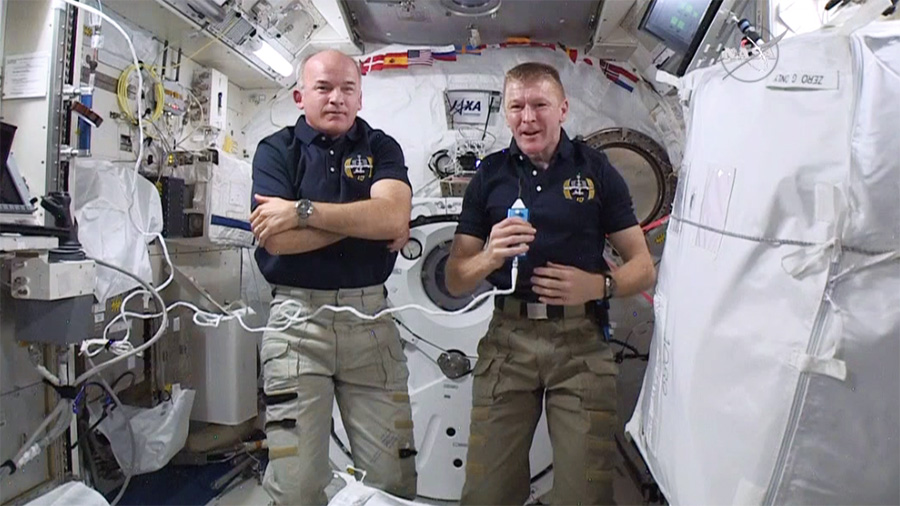 The six Expedition 47 crew members were back at work Tuesday exploring life science and other fields to advance humanity on and off Earth. The International Space Station residents also checked out new spacecraft communications gear.
Scientists are researching how the lack of gravity weakens bones and muscles. They are testing an antibody used on Earth that prevents this weakening in mice. The facility that houses the mice on the station for this study was inspected today then restocked with food.
Hardware was set up today that will measure fluid pressure in an astronaut's head for the Fluid Shifts experiment. That study observes how living in space impacts cells and blood vessels and researches the possibility that it may affect vision.
The crew continues to document its living conditions on the space station to help engineers design future spacecraft with habitable accommodations. New radios that were installed in March are also being tested that will communicate with future spacecraft to visit the station.