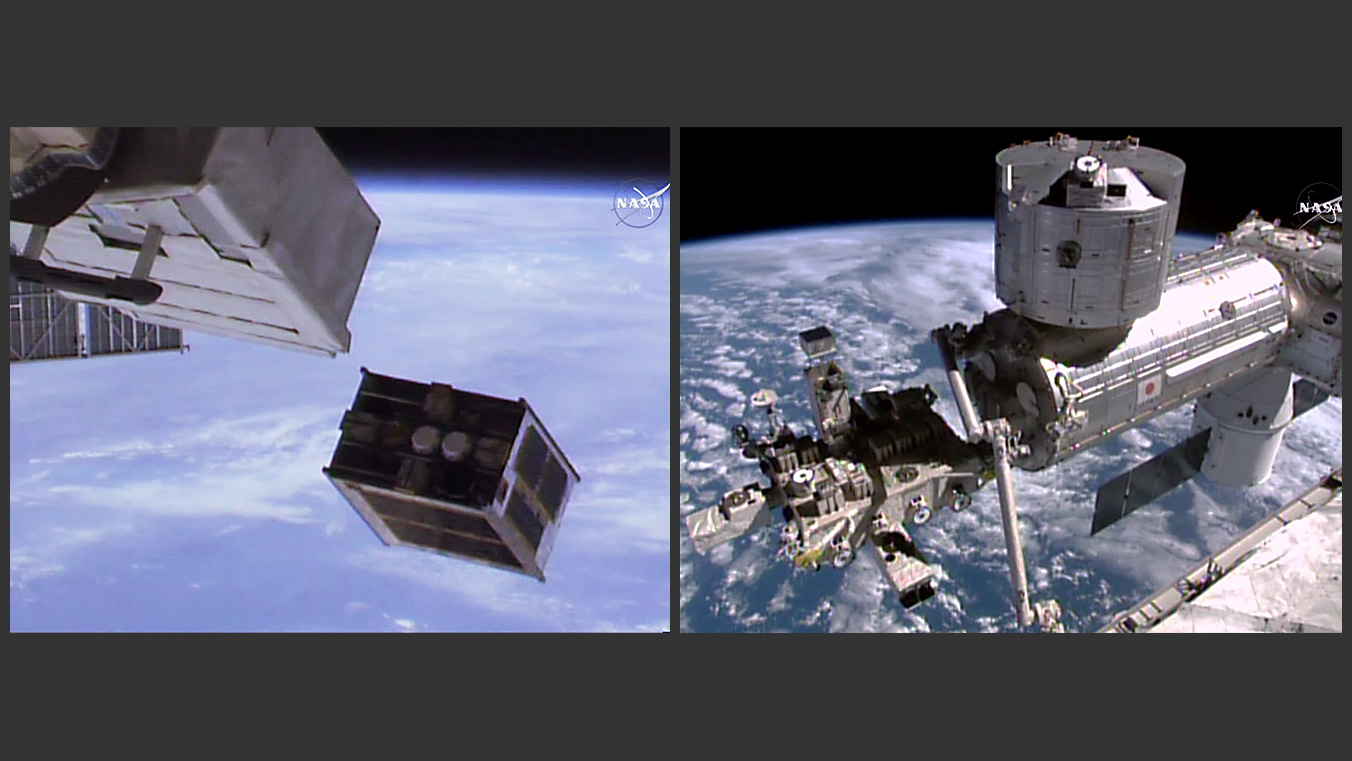 A microsatellite designed in the Philippines was deployed outside Japan's Kibo laboratory module this morning for climate research. Inside the International Space Station, the crew continued more human research to improve the health of astronauts in space and citizens on Earth.
DIWATA-1, Filipino for "fairy", is orbiting Earth after being released today from a satellite deployer mechanism outside the Kibo module's airlock. The 50-kilogram-class microsatellite will observe the Earth's climate to improve weather forecasting and natural disaster response.
The Expedition 47 crew is continuing its research today into how the lack of gravity affects the fluid shifts and pressure inside a crew member's head. Scientists are also looking at how astronauts work with detailed, interactive tasks for the Fine Motor Skills study using a touchscreen tablet.
The space station regularly experiences stresses on its structure when spaceships dock, during spacewalks and crew exercise sessions. Researchers will look at some of the vibration data sent down by the crew today for the long-running Identification study.