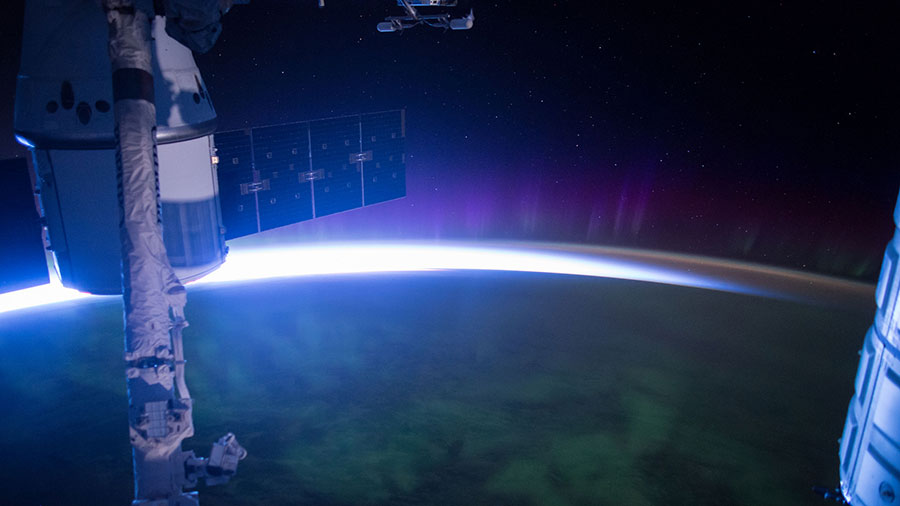 The International Space Station crew is wrapping up the week after working on a series of ongoing life science and robotics studies. The SpaceX Dragon is also nearing the end of its stay and preparing for a return to Earth.
The astronauts have been helping scientists gather data on what happens to the human body when exposed to microgravity to help NASA plan longer missions farther out into space. Observations from the human research studies help doctors design exercise techniques, diets and other countermeasures to keep astronauts healthy.
British astronaut Tim Peake collected tap water and body samples for the Energy experiment today. That study is aiding doctors' efforts to determine an astronaut's energy requirements to improve crew health and performance. He also tested the ability of controlling a rover on Earth, or any planetary surface, from a computer on a spacecraft. The METERON experiment may benefit future missions to Mars or hazardous tasks on Earth.
Experiment samples, gear and other hardware is being packed inside the Dragon space freighter attached to the Harmony module. Dragon will be released from Harmony May 11 ending a month-long stay. After its departure it will splashdown in the Pacific Ocean a few hours later where the spacecraft and its cargo will be retrieved by SpaceX engineers.