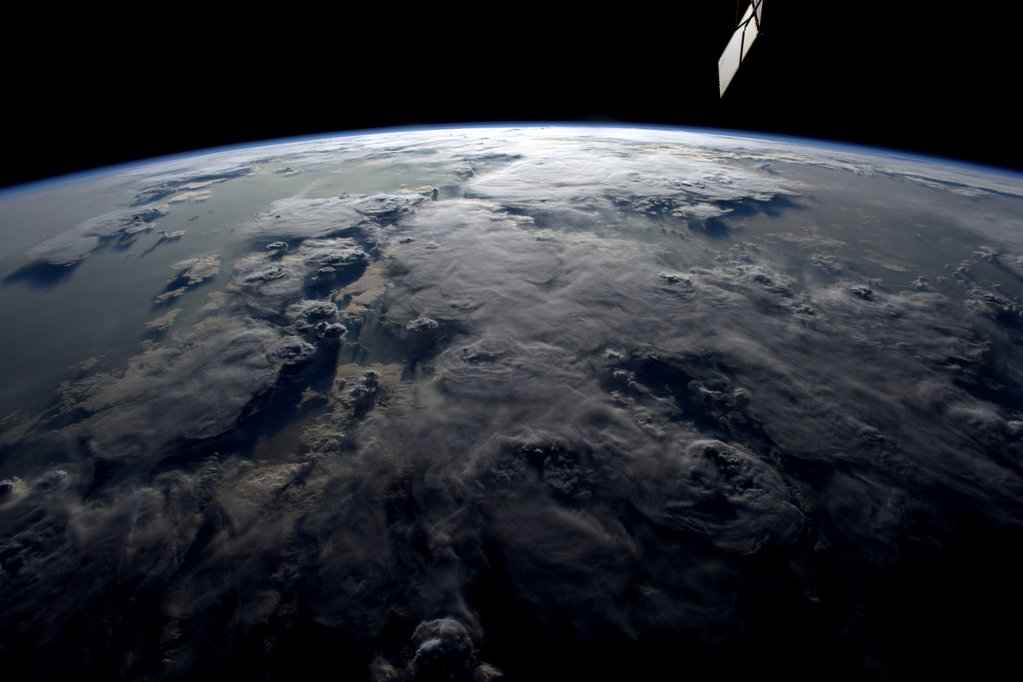 BEAM, the Bigelow Expandable Activity Module, was successfully expanded Saturday beginning two years of tests to demonstrate the new expandable technology. BEAM was pressurized and expanded to its full volume, width and length this weekend after 25 pulses of air were introduced into the new module.
BEAM leak checks are underway and will continue before astronaut Jeff Williams gets the go to enter the module on June 6. Williams will install sensors inside BEAM to measure its environment.
Japan's Kibo lab module is sending more CubeSats into orbit this week from a small satellite deployer. The CubeSats are supporting research such as communications and Earth observations sponsored by government, education and private organizations.
Back inside the International Space Station, the six-person Expedition 47 crew was exploring human research and advanced physics in microgravity. The crew was also setting up science gear and maintenance hardware and continued packing the Orbital ATK Cygnus cargo craft before its June 14 departure.