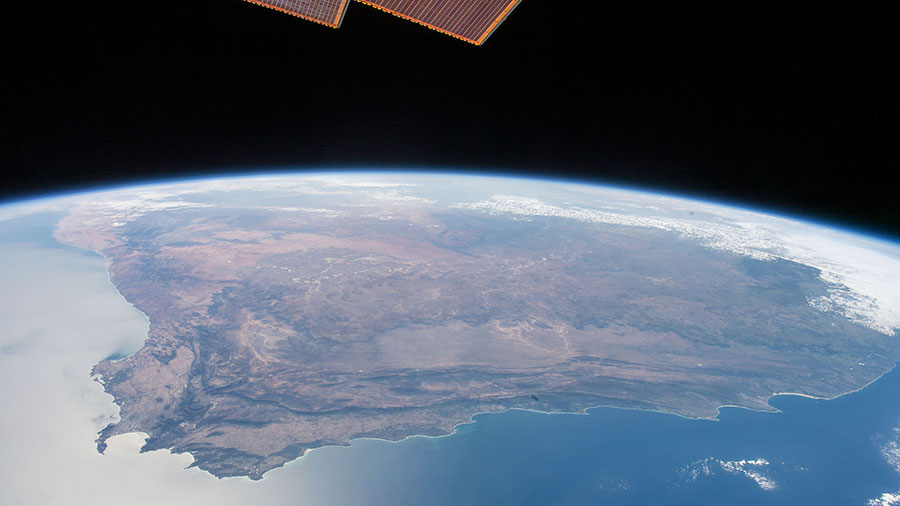 Expedition 47 continues exploring how the lack of gravity affects astronauts and technology to help NASA plan longer missions farther out into space. Meanwhile, the Canadian Space Agency's robotic arm, Canadarm2, has been maneuvered into position before it releases the SpaceX Dragon on Wednesday.
The crew set up the Fluid Shifts experiment again today utilizing a specialized body suit. The suit measures fluid movements between the upper and lower body. These fluid shifts have been known to increase head pressure potentially affecting a crew member's eyesight.
Surface and air samples were taken today inside the International Space Station to study the diversity of microbes on the orbital lab. Hardware was also set up to download imagery taken for the Strata-1 study which is exploring how soil from other planetary bodies might behave. That research may help scientists design future spacesuits and space gear.
SpaceX is getting ready for the release and splashdown of its Dragon cargo craft on May 11. The 57.7-foot Canadarm2 robotic arm is inspecting Dragon's thermal protection system and will grapple the spacecraft later today.