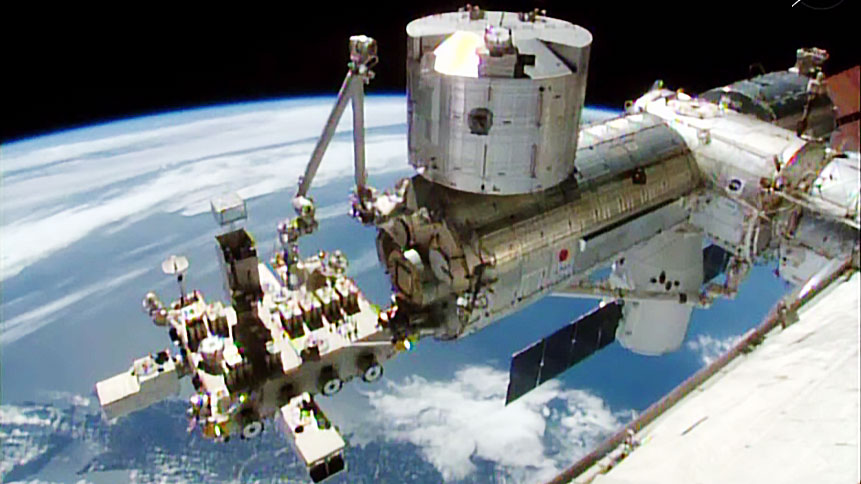 The SpaceX Dragon is being packed with critical science today and tomorrow before its release and splashdown on Wednesday. The crew is also reviewing Dragon departure procedures and training for its release from the grip of the Canadarm2 robotic arm.
Dragon is currently attached to the Harmony module. After it is uninstalled early Wednesday with the 57.7 foot Canadarm2, the Dragon will be released at 9:18 a.m. EDT for a splashdown in the Pacific Ocean at 2:55 p.m. NASA TV will broadcast the release and departure activities live, however the splashdown and recovery work will not be televised.
A pair of science freezers carrying experiment samples for analysis will be removed from the space station and returned to Earth inside Dragon. The commercial space freighter is returning a variety of science and gear for NASA.
The Russian cosmonauts are relaxing today in observance of Victory Day when Germany surrendered to the Soviet Union on May 9, 1945, ending World War II. The astronauts in the U.S. segment of the station continued science work, Dragon packing and robotics training for Wednesday's release activities.