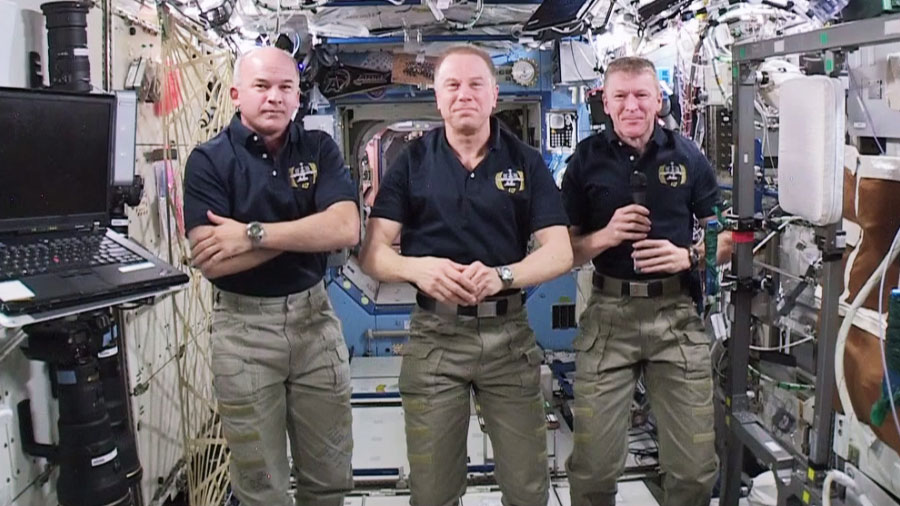 The Expedition 47 crew members are back at work today conducting research to benefit humans in space and on Earth. While microgravity science is underway on the International Space Station, a series of completed experiments are back on Earth after returning Wednesday inside the SpaceX Dragon cargo craft.
NASA astronaut Jeff Williams is configuring the Japanese Kibo lab module today for another deployment of Earth observation nanosatellites scheduled for early next week. Cosmonaut Oleg Skripochka joined British astronaut Tim Peake readying hardware for the Rodent Research study that will observe how muscles and bones are affected by weightlessness.
Commander Tim Kopra set up hardware today for the NeuroMapping study that is researching how living in space changes brain structure and function. Cosmonaut Alexey Ovchinin videotaped crew activities to document living on the station. Veteran cosmonaut Yuri Malenchenko explored how natural and man-made phenomena affect the Earth's atmosphere.