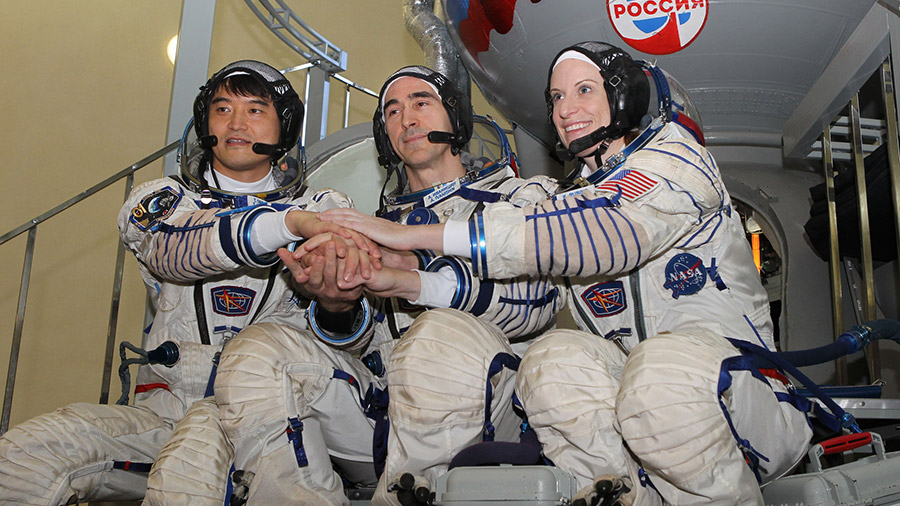 The week's final set of CubeSats were deployed Wednesday night as the new BEAM goes through a series of leak checks before next week's entry. Back inside the orbital lab, the six-member Expedition 47 crew conducted advanced space research sponsored by private and public institutions.
A final pair of CubeSats was deployed outside the Kibo lab module Wednesday wrapping up the week's deployment activities. Since Monday, a total of 16 Dove satellites were released into orbit from a small satellite deployer attached to Kibo. The CubeSats will observe the Earth's environment helping disaster relief efforts and improving agricultural yields.
The Bigelow Expandable Activity Module (BEAM) environment continues to be equalized with that of the rest of the International Space Station. Astronaut Jeff Williams is continuing to install components on the BEAM bulkhead and vestibule area before entering the new expandable module early next week.
The rest of the crew explored human research to improve astronaut health on long space journeys possibly benefitting humans on Earth too. Back on Earth, three new Expedition 48-49 crew members, Soyuz Commander Anatoly Ivanishin and Flight Engineers Kate Rubins and Takuya Onishi, are in Russia counting down to a June 24 launch to the space station.