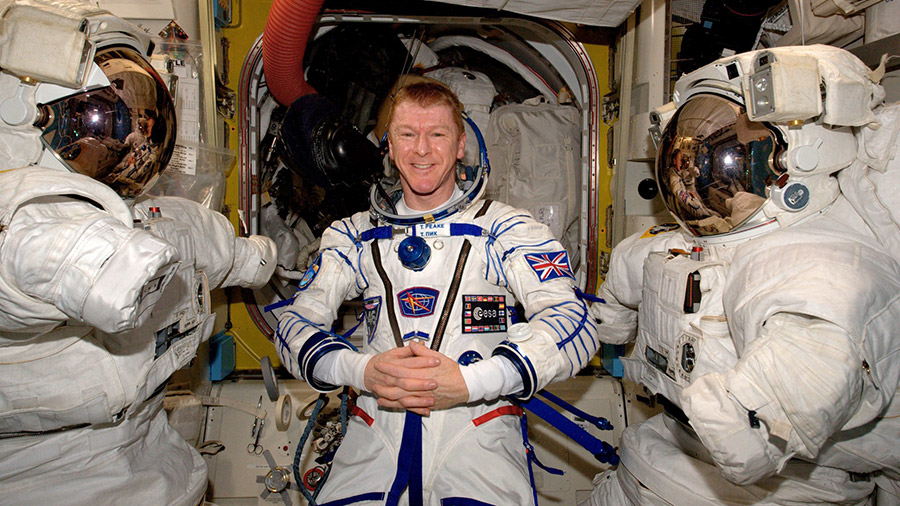 A pair of spaceships is getting ready to depart the International Space Station next week. The Orbital ATK Cygnus cargo craft will be released from the Unity module June 14. Three Expedition 47 crew members will depart June 18 returning to Earth after 186 days in space.
Astronauts Tim Kopra and Tim Peake will be at the controls of the Canadarm2 robotic arm when it releases Cygnus at 9:30 a.m. Tuesday. Cygnus will orbit Earth for eight more days of scientific tests exploring how materials burn in space and the orbital dynamics of a destructive re-entry into Earth's atmosphere.
Kopra and Peake will then join crewmate Yuri Malenchenko for a ride home inside the Soyuz TMA-19M spacecraft on June 18. The moment the trio undocks from the Rassvet module, Expedition 48 will officially begin with Williams as commander staying behind with Flight Engineers Oleg Skripochka and Alexey Ovchinin.
As always, a wide variety science continues on the International Space Station to improve life on Earth and benefit crew members in space. Peake researched the cause of accelerated skin aging in space and studied plant hormones. Kopra drew a blood sample for stowage in a science freezer and later analysis.
Skripochka researched the radiation the station and its crew are exposed to internally and externally. Ovchinin explored plasma physics while Malenchenko and Skripochka partnered up for cardiovascular health studies.