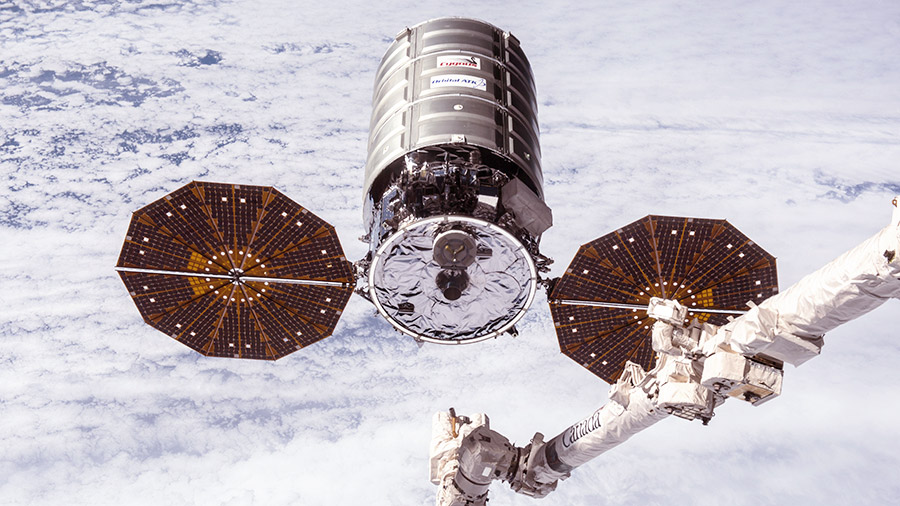 The Cygnus resupply ship from Orbital ATK has been packed and its hatches closed before Tuesday morning's release. Astronauts Tim Kopra and Tim Peake will be at the controls of the Canadarm2 when it releases Cygnus at 9:30 a.m. EDT. Live television coverage on NASA TV starts at 9 a.m.
A few hours after its release a spacecraft fire experiment, Saffire-1, will take place inside Cygnus to test how different materials burn in space. Finally, on June 22 Cygnus will deorbit and during its reentry another experiment, Re-entry Breakup Recorder, will record its breakup into Earth's atmosphere.
On Saturday, another spacecraft will leave the space station and return home three Expedition 47 crew members. Cosmonaut Yuri Malenchenko will command the Soyuz TMA-19M spacecraft that will land him and NASA astronaut Tim Kopra and British astronaut Tim Peake in Kazakhstan after 186 days in space. NASA TV coverage begins Friday at 10:15 p.m. The crew will undock Saturday at 1:52 a.m. and land at 5:15 a.m.
While the two spaceships are being prepared for departure, science and maintenance inside the orbital laboratory was ongoing. The crew set up the Cell Biology Experiment Facility in Japan's Kibo lab module and documented the living conditions on the space station. The station residents also sampled for air and surface microbes and cleaned crew quarters.