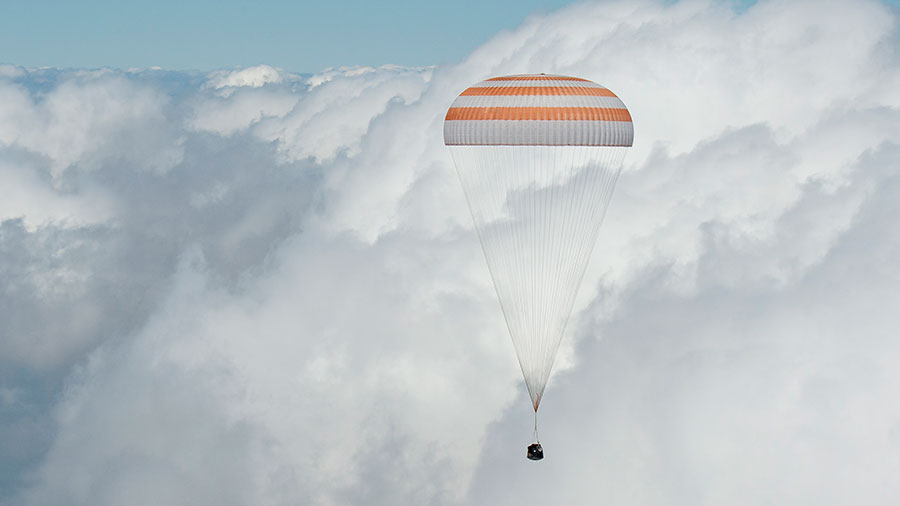 Expedition 47 Commander Tim Kopra of NASA, and Tim Peake of ESA and Yuri Malenchenko of Roscosmos landed their Soyuz TMA-19M spacecraft in Kazakhstan at 5:15 a.m. EDT. Russian recovery teams will help the crew exit the Soyuz vehicle and adjust to gravity after their stay in space.
The trio arrived at the International Space Station on Dec. 15, 2015. The crew's return marks completion of the in-flight portion for NASA human research studies in four categories– ocular health, cognition, salivary markers and microbiome. From potential development of vaccines to data that could be relevant for patients suffering from ocular diseases such as glaucoma, the research will help prepare for human long-duration exploration while offering benefits to people on Earth.
Having completed his sixth mission, Malenchenko now has spent 828 days in space, making him second on the all-time list behind Russian cosmonaut Gennady Padalka. Kopra now has 244 days in space on two flights while Peake spent 186 days in space on his first.
The station now is occupied by Expedition 48 Commander Jeff Williams of NASA, and Oleg Skripochka and Alexey Ovchinin of Roscosmos.
NASA astronaut Kate Rubins, Russian cosmonaut Anatoly Ivanishin and Takuya Onishi of the Japan Aerospace Exploration Agency are scheduled to launch July 6 (Eastern time) from Baikonur, Kazakhstan.
You can follow the crew's activities in space on social media. Follow space station activities via Twitter, Facebook, and Instagram. To learn more about all the ways to connect and collaborate with NASA, visit: https://www.nasa.gov/connect.