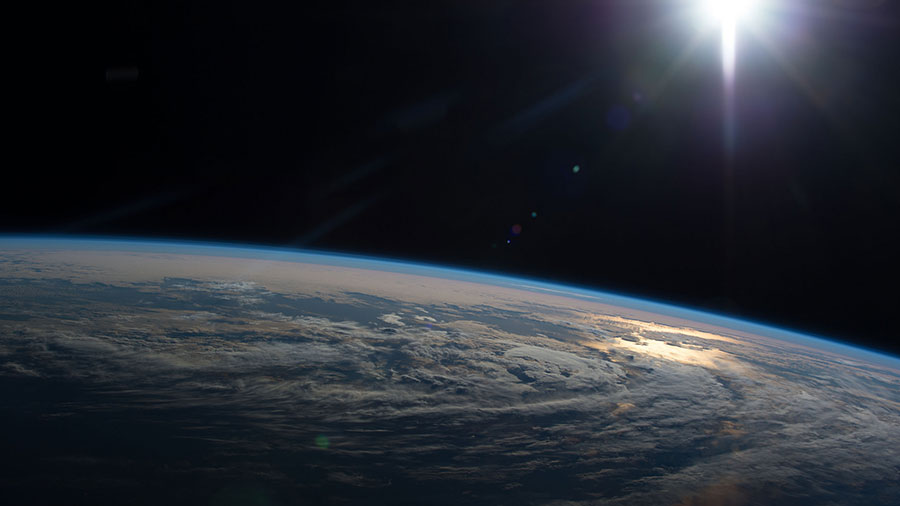 Three Expedition 48 crew members are orbiting Earth awaiting the addition of a new trio preparing to join them next month on the International Space Station. As the new crew gets ready to head to the Baikonur Cosmodrome launch pad on Friday, the orbiting crew is conducting advanced science and maintaining the orbital lab systems.
An upgraded Soyuz spacecraft, the Soyuz MS-01, will launch July 6 carrying cosmonaut Anatoly Ivanishin, NASA astronaut Kate Rubins and Japanese astronaut Takuya Onishi to their new home in space. They will join Commander Jeff Williams and cosmonauts Oleg Skripochka and Alexey Ovchinin completing the six-member Expedition 48 crew.
Science continues on the station, as the crew performed some robotics work, checked out a microscope and sampled water for a microbe check. The Japanese robotic arm was put to work today attaching samples outside the Kibo lab module. An advanced microscope, the Light Microscopy Module, had its diffusion plates swapped out. Also, water samples were collected to check for quality.
On the Russian side of the station, the cosmonauts explored how microgravity affects the human digestive system. They also continued more Earth photography to understand how natural and man-made changes affect the planet.