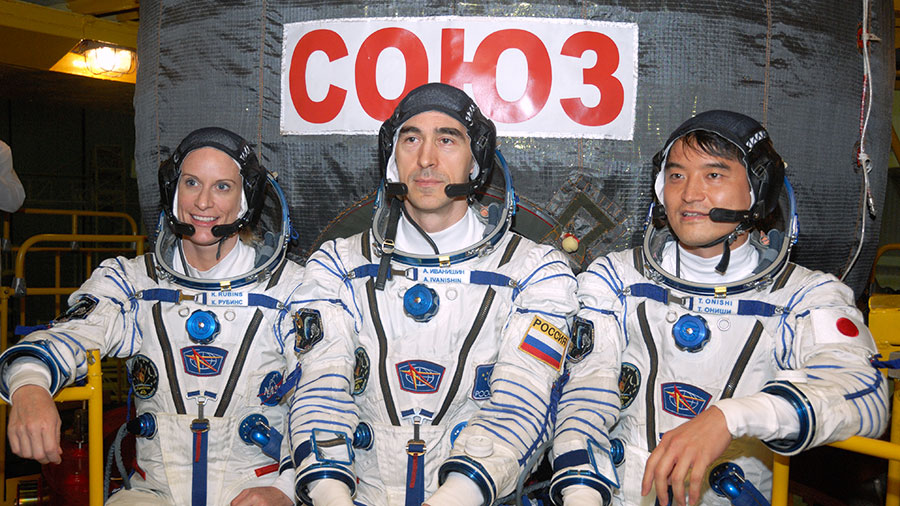 A pair of Expedition 48 cosmonauts are getting a Progress cargo ship ready to undock and redock Friday morning before its ultimate departure Saturday night. The maneuver will test an upgraded telerobotically operated rendezvous system installed in the Zvezda service module after the Progress docked in December.
The Progress 62 (62P) resupply ship will undock from the Pirs docking compartment, back away to a distance of about 200 meters, then move back toward Pirs and dock 34 minutes later. Finally, the 62P will complete its mission Saturday night when it undocks for good and burns up over the Pacific Ocean less than 4 hours later.
Commander Jeff Williams checked out the Major Constituent Analyzer (MCA) inside the Destiny lab module. The MCA checks the quality and components of the International Space Station's air. Williams also swapped out batteries on a device that listens for and detects air leaks among the background noise of the station's systems and hardware.
Back on Earth, the next crew members to launch to the station familiarized themselves with their Soyuz MS-01 spacecraft. Veteran cosmonaut Anatoly Ivanishin and first time astronauts Kate Rubins and Takuya Onishi are at the Baikonur Cosmodrome scheduled to launch July 6 to begin a four-month mission on the station.