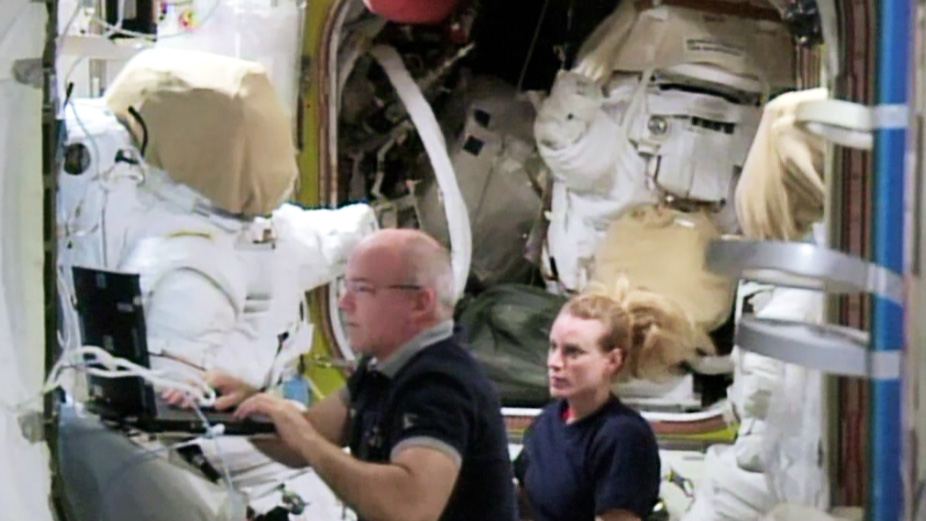 The Expedition 48 crew continued researching how living in space affects the eyes and the brain today. Two NASA astronauts also are getting ready for a mid-August spacewalk to install a new docking port.
Commander Jeff Williams and cosmonaut Alexey Ovchinin participated in the Fluid Shifts experiment today. They used an ultrasound scan and a tonometer to monitor the fluid pressure in an astronaut's head and eyes. Microgravity tends to shift fluids to the upper body increasing pressure in the head with some astronauts experiencing vision problems.
Williams then joined Flight Engineer Kate Rubins in the U.S. Quest airlock to resize a pair of spacesuits. The duo are scheduled for an Aug. 19 spacewalk to install an International Docking Adapter on the Harmony module.
The adapter will be removed from the SpaceX Dragon Aug. 17 during a six-hour robotic maneuver to place it in installation position. The adapters will enable future commercial crew vehicles from Boeing and SpaceX to dock to the International Space Station.