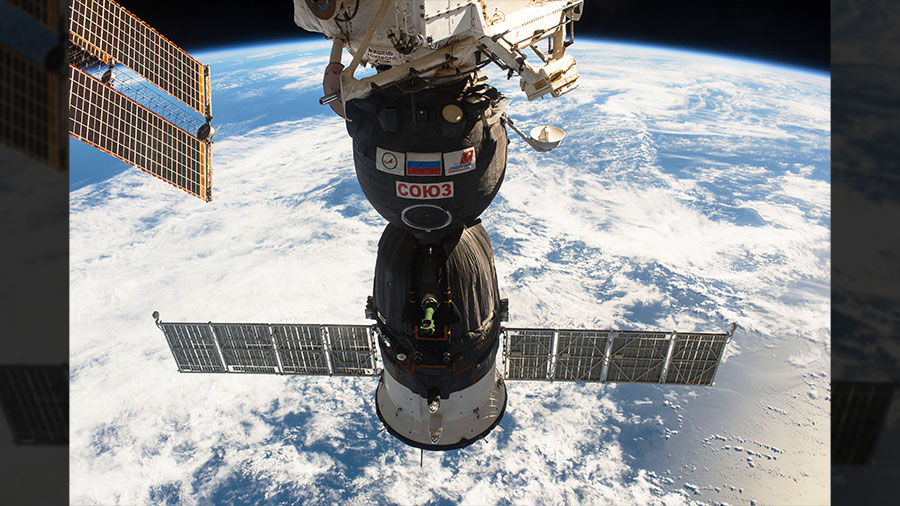 The newly-expanded Expedition 48 crew is preparing for next week's arrival of the ninth SpaceX mission. In the meantime, the International Space Station's newest trio is getting used to their new home in space and conducting science and maintenance with their crewmates.
New astronauts Kate Rubins and Takuya Onishi joined Commander Jeff Williams and trained for the robotic capture of the SpaceX Dragon. The Dragon cargo craft is scheduled to launch early July 18 from Florida and arrive at the station two days later. Dragon will deliver an international docking adapter and new science experiments to sequence DNA and understand bone loss.
Meanwhile, Rubins and Onishi along with veteran cosmonaut Anatoly Ivanishin are familiarizing themselves with the orbital laboratory and its systems. The trio arrived Saturday morning after a two-day trip inside the upgraded Soyuz MS-01 spacecraft. Rubins and Onishi are on their first space mission. Ivanishin is on his second mission and was last aboard the station from November 2011 through April 2012 as an Expedition 29-30 Flight Engineer.